Need the best winter wedding guest dresses 2023 has to offer? We are rounding up the winter wedding guest attire you'll love to wear coming up in 2023 right here. Which dress is your favorite?
What do you wear as a guest to a winter wedding? A stylish dress, of course!
via lulus here
You can also wear a fashionable jumpsuit like this.
If you're heading to a winter wedding, we'll show you exactly what attire to wear from guest dresses to accessories — even faux fur wraps to keep warm.
From velvet minis to midis, maxis to ruffle hems, here's what you need to know for planning the perfect winter wedding guest attire in 2023.
What to Wear to a Winter Wedding as as Guest
As a guest, what are you supposed to wear to a wedding? Does it matter if the wedding is in winter vs. fall?
During the winter months, wedding guests typically wear a cocktail dress or semi-formal dress, depending on the tone and formality of the wedding. Many of the same dress styles apply, but you'll notice a stark difference in the wintry fabrics and colors now gaining popularity as the seasons shift from autumn to winter.
Choose seasonal winter colors and fabrics.
During the late summer months, we notice a big shift in dress colors and fabrics, particularly for winter guests. However, many of the same fall colors you've seen throughout 2022 still apply… just with richer shades of winter.
• Instead of soft color palettes, you'll notice a change to deep rich hues: soft blushes become deep mauves or dusty rose; orange becomes more popular as rust, while reds transform into wintry shades of merlot, burgundy, and wine.
• Rather than lightweight fabrics like chiffon or cotton, guests are wearing dresses made of thicker material: velvet, satin, and lace, just to name a few.
What is a top trend for winter wedding guest dresses in 2023 (and 2022)?
This year, winter wedding guest dresses that are velvet, midi, and long sleeve are especially popular! You'll see many of these options on our list.
How to Stay Warm as a Winter Wedding Guest
As a wedding guest in the wintertime, you'll want to be mindful of the temperature. You want to be warm! But that doesn't mean you have to cover up completely, either.
The biggest thing you can do is choose a winter wedding guest dress that offers slightly more coverage (midi length vs. mini) and warmth (velvet vs. chiffon).
As always, you can layer up for warmth during winter wedding portraits: add a little jacket, bolero, or faux fur wrap to your dress to keep cozy.
For a faux fur stole, opt for a color that isn't white: brown, black, or emerald green are nice options. You can buy affordable faux fur stoles here.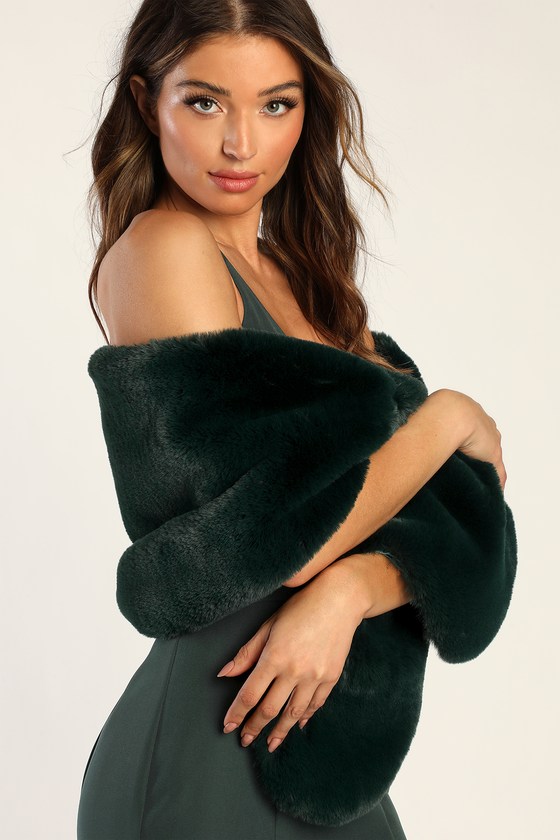 shop here
Another choice is light grey: it will look great with any of the winter wedding guest dresses from this list. Get yours here.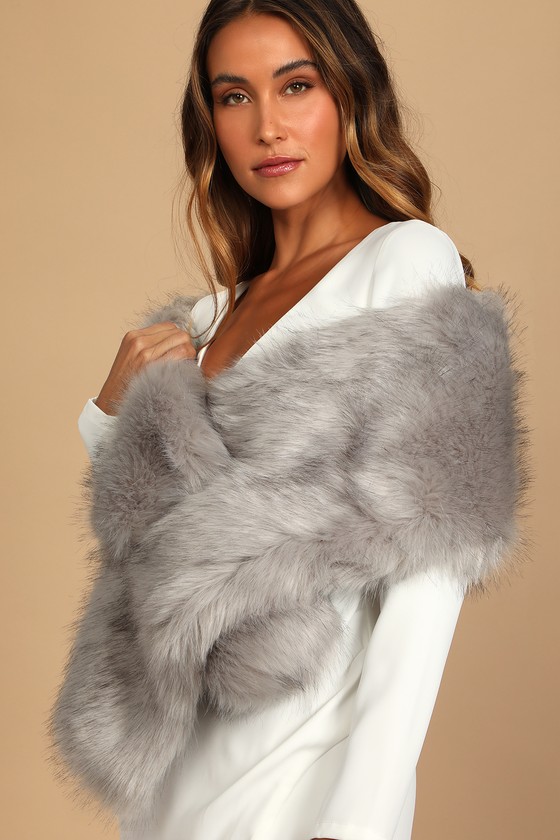 shop here
OK — let's get down to dress shopping business! Here are the top winter dresses to wear as a guest this winter season for 2022 and into 2023. Note: these are all winter wedding guest dresses Lulus has to offer! We're huge fans of their dresses. For more, visit their wedding guest section here.
Winter Wedding Guest Dresses 2022
Let's kick off the list with a dress that includes gorgeous black gloves as a part of the entire ensemble. What a stylish find!
1. Black Strapless Mini Dress in Velvet, $58
Va-va-voom! This cocktail dress has it going on and yes, it comes with the gloves! Love this dress for winter wedding guests. So lovely! See it here.
shop here
2. Backless Cocktail Dress, $48
A long sleeve dress like this one will turn heads! It is backless with long sleeves and a bodycon dress style. Get it here.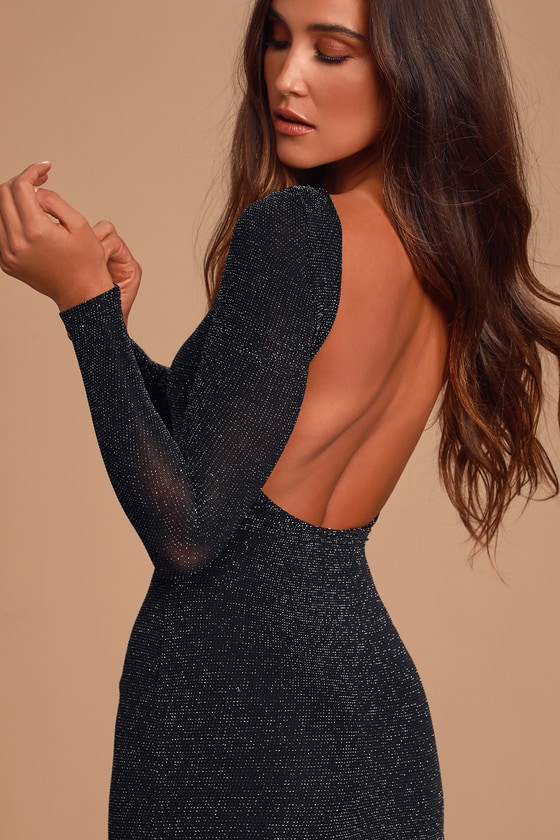 buy here
3. + 4. One-Shoulder Ruched Dress, $48
A one-shoulder dress like this is very on-trend at the moment! Other colors are available. Browse this style here.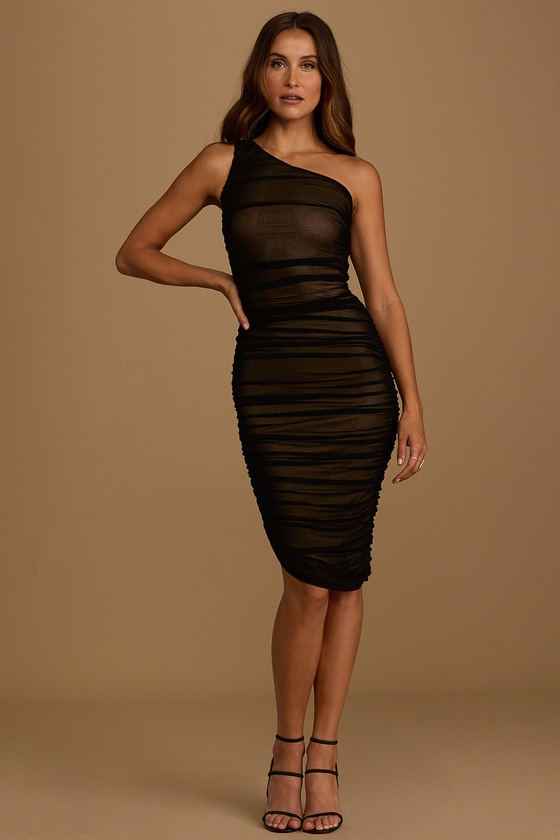 buy here
Also loving it in rust!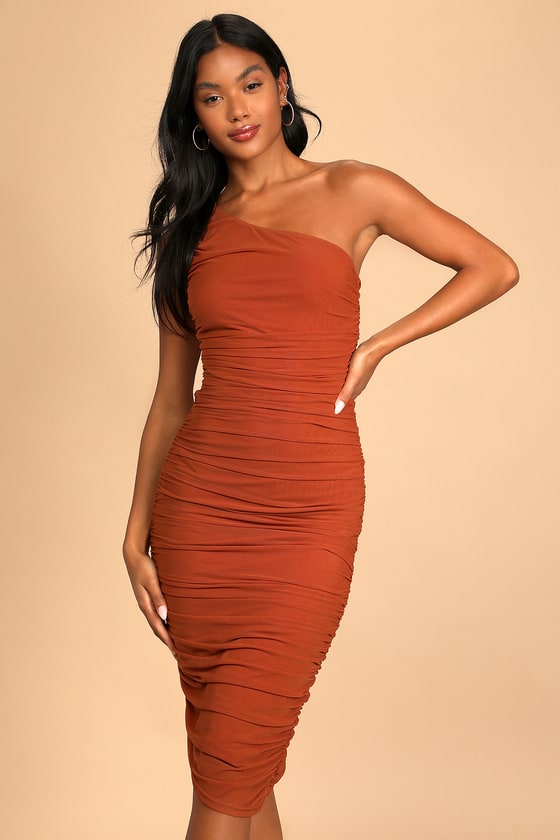 buy here
5. Off the Shoulder Midi Dress in Green, $62
This is one of the best wedding guest dresses for winter, as far as I'm concerned! I love the ruffle hem and the off-the-shoulder neckline. Shop here.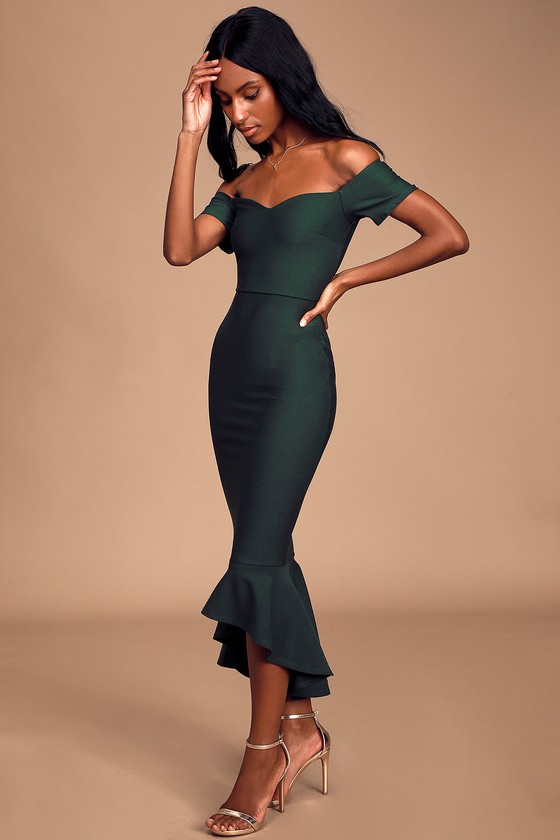 buy here
6. Navy Blue Midi Dress in Satin, $72
Wear a "goes-with-everything" winter wedding guest dress like this one and you'll be able to wear it to other events, too! It's the perfect midi length and I like the one-should strap detail for a fashionable twist. Shop here.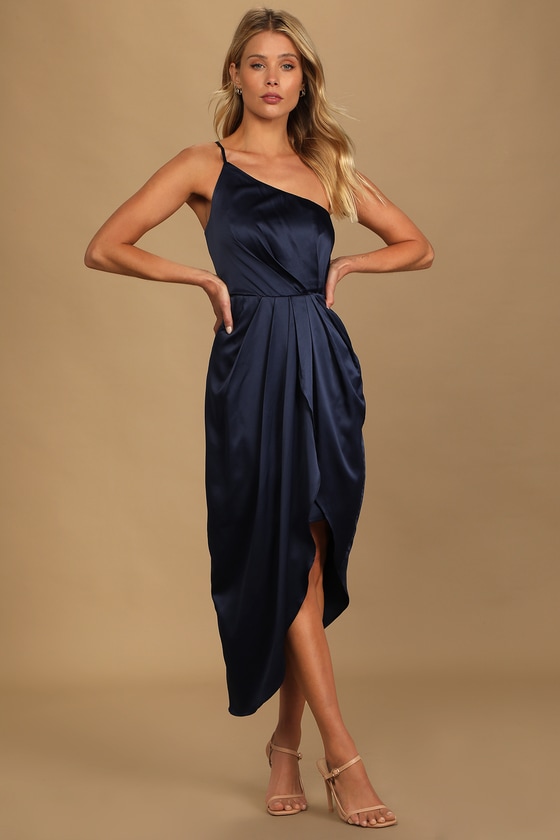 buy here
7. Lace Sheath Dress with Elbow-Length Sleeves, $59
Nothing rings in the holidays quite like this wintery sheath dress in elegant lace. The hem is perfect; the color is beautiful! Spotted here.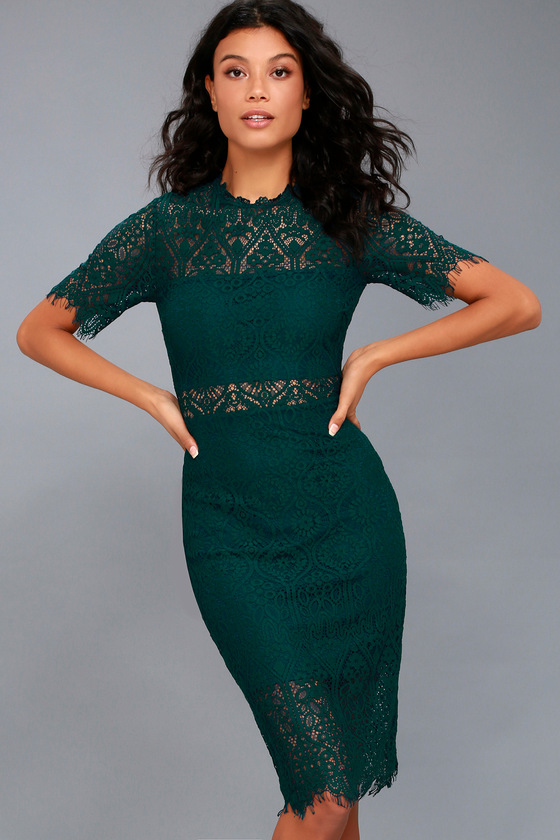 shop here
8. Red Velvet Dress, $68
This mini velvet dress is perfect for winter wedding attire for guests: it has a plush stretch velvet fabric and a one-shoulder neckline. The high waist is a fun danceable style and I like the detail of the tulip mini skirt on the hem. Cute little dress! Shop here.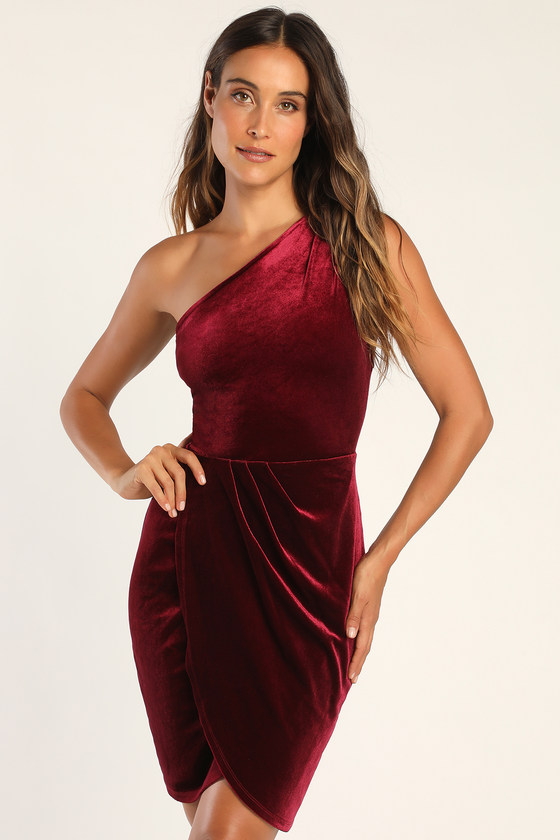 shop here
9. Festive Black Sequin Mini Dress, $88
Get into a festive mood with this mini dress featuring long sleeves and a whole lot of sparkle! Shop here.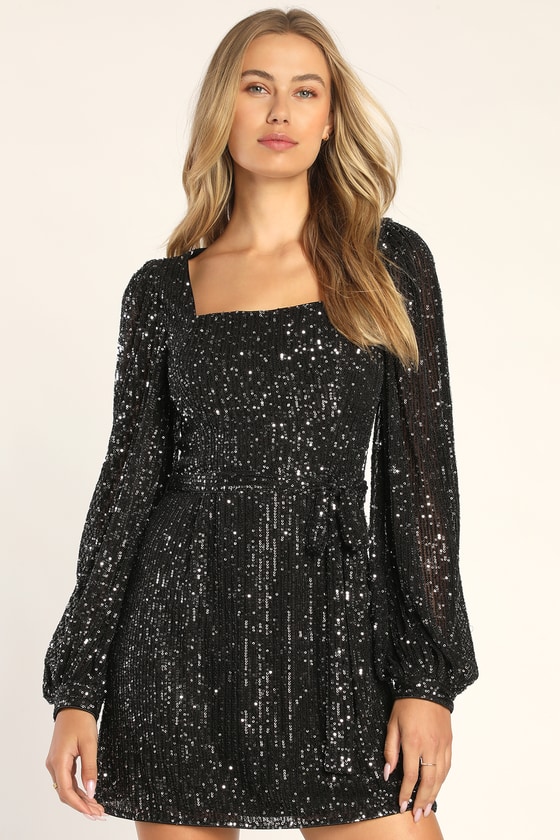 buy here
10. Long Satin Midi Length in Bronze, $84
Put on this dress and dance the night away! I like this shade of bronze: an ideal attire choice for winter months.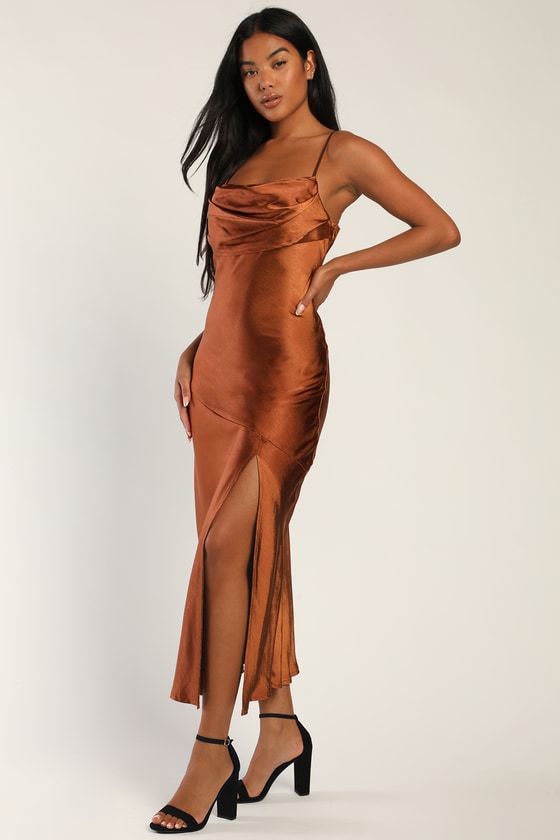 buy here
11. Elegant Jacquard Halter Maxi Dress, $98
Attending a winter wedding with a formal feel? Wear this halter-style maxi dress made of luxe jacquard in a pretty shade of purple. See it here.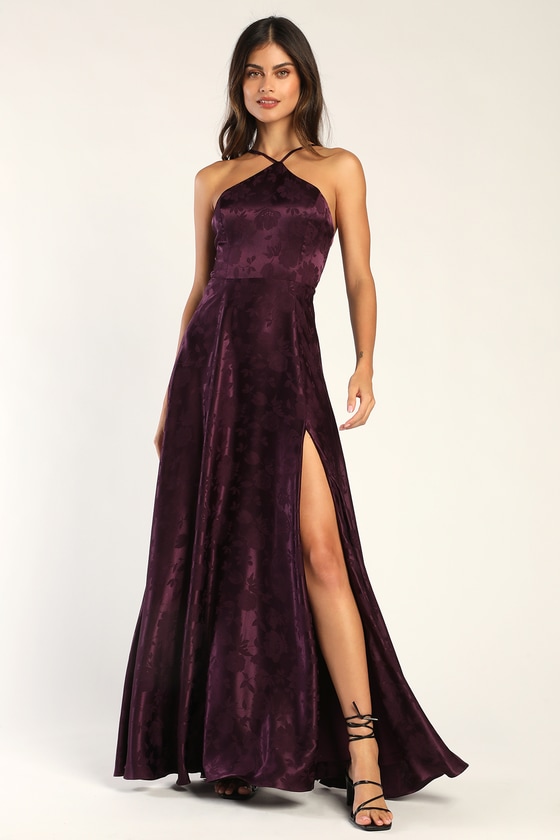 buy here
12. Rust Orange Velvet Off-the-Shoulder, $69
See it here.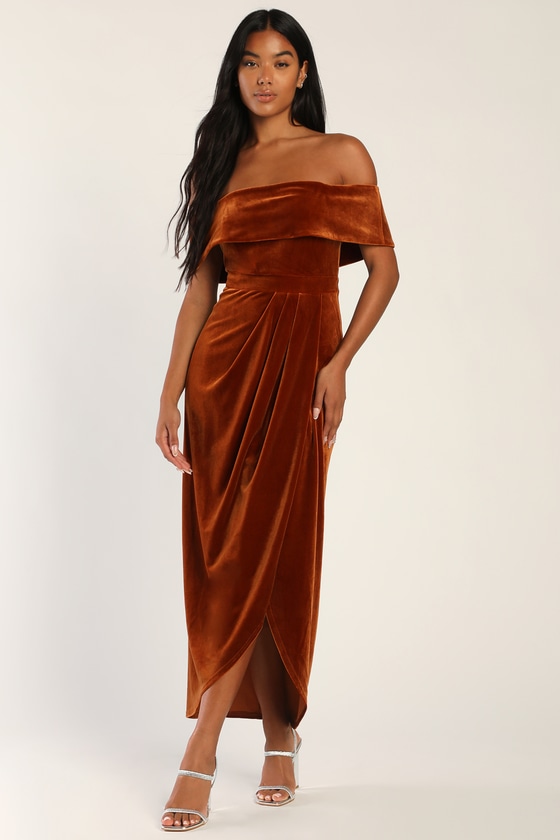 shop here
13. Burgundy Floral Print Satin Dress with Long Sleeves, $85
What a fun wedding guest dress to wear! Get it from here.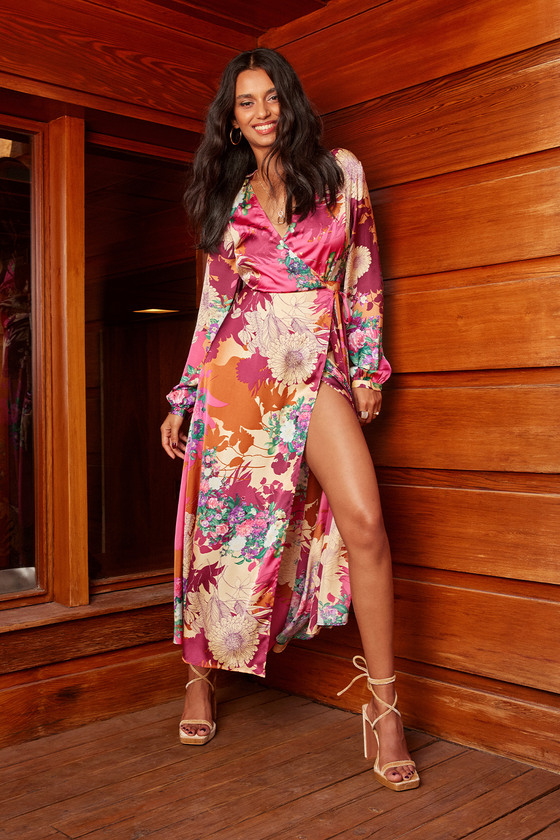 shop here
14. Long Sleeve Sheath Dress in Black, $59
This dress goes with everything and is a wedding guest favorite, for sure. Shop here.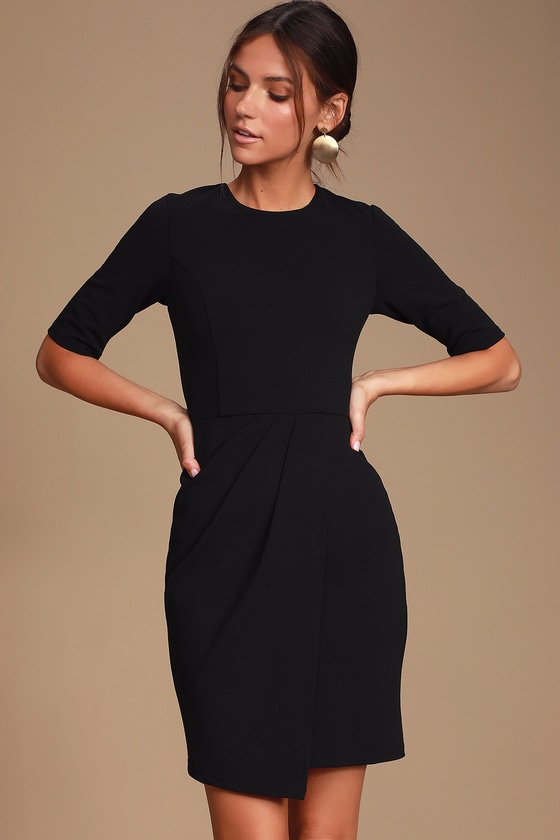 buy here
15. Dark Green Midi Dress, $69
The most perfect color of green with the strappy neckline and midi-length skirt you're looking for! I love this dress. More colors are available here.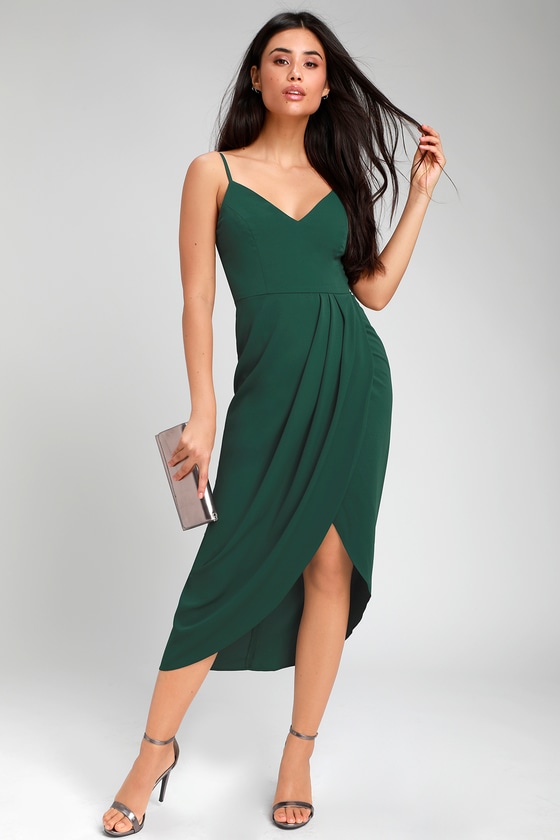 buy here
16. Ruffle Tiered Midi Dress, $92
Turn heads in this ruffled tier dress which hits at a midi length. Shown in navy blue. Buy here.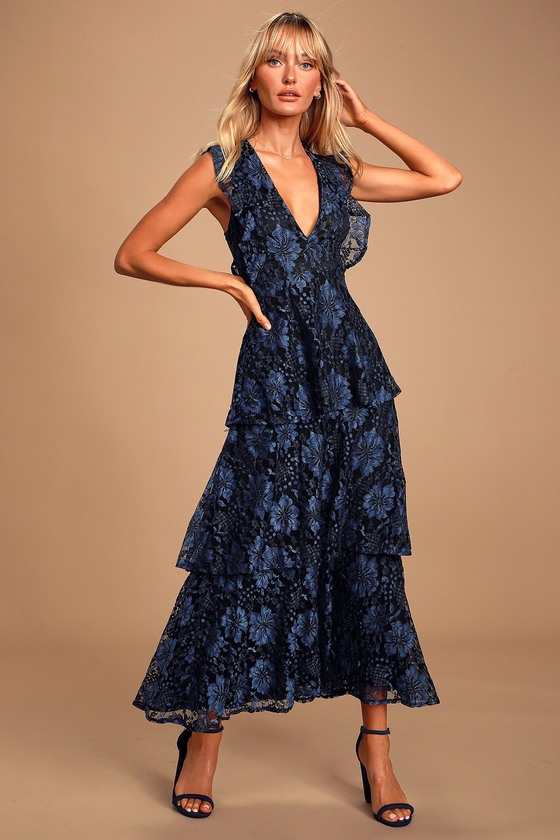 shop here
17. Dark Sage Velvet, $94
Dance the evening away in this elegant long-length velvet dress! It is one of my favorite winter wedding guest dresses on this list. Love this style! Buy here.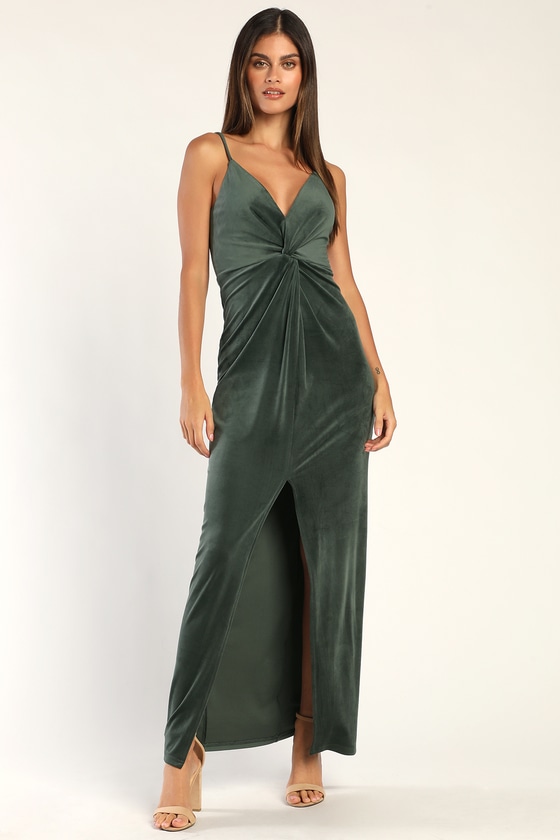 shop here
18. Little Black Ruffled Dress, $59
Little black dress? Check. Ruffles? Check. Love this adorable little dress! Shop now.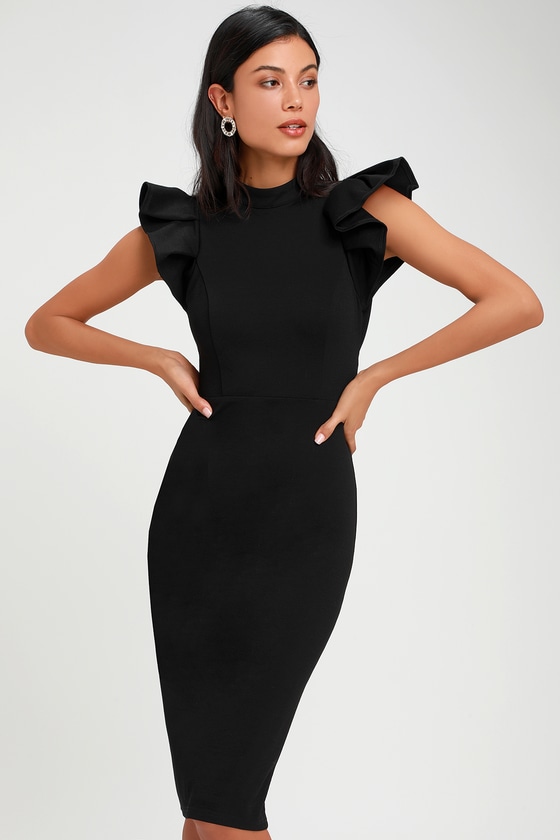 shop here
19. High Neckline Satin Gown, $84
Ooh, this burgundy satin dress is so stylish! See more colors of this sleeveless mock neck maxi here.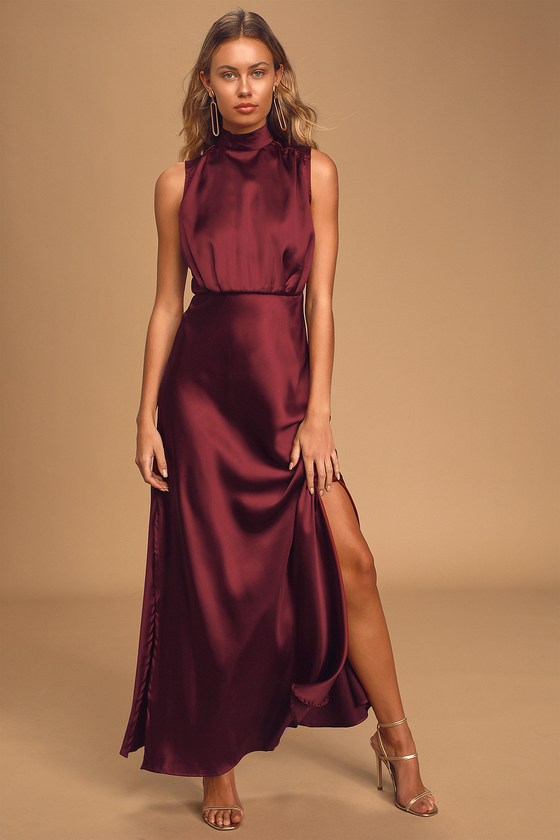 shop here
20. Burgundy Lace, $59
Two words: burgundy lace. Need I say more? This is a cute dress with a mini-length skirt for winter wedding guests to wear. I love the color! Get it here.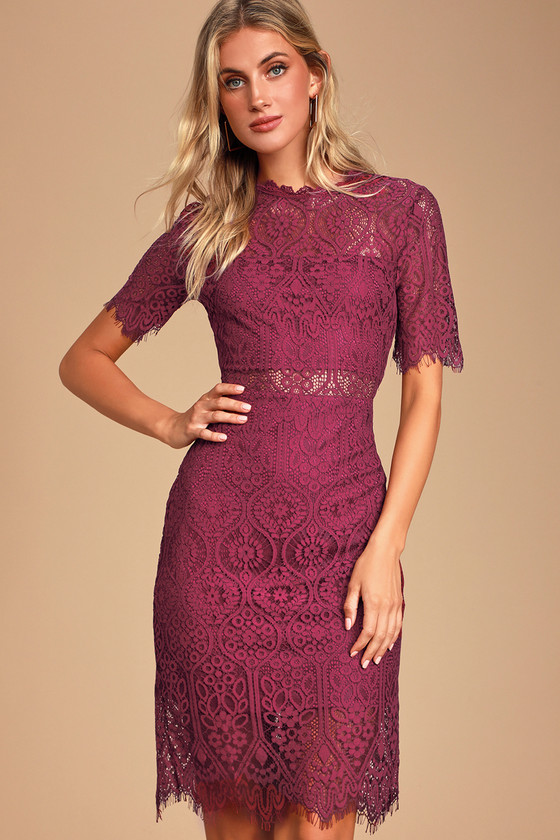 shop here
21. Burgundy Satin Maxi, $88
If you're looking for winter wedding guest dresses that offer a pop of color and a shiny, luxe material, look no further than this burgundy satin maxi dress from here.
shop here
22. Dark Teal Lace Mini Dress, $69
Make a statement in this stylish lace dress featuring a bold shade of teal. See it now.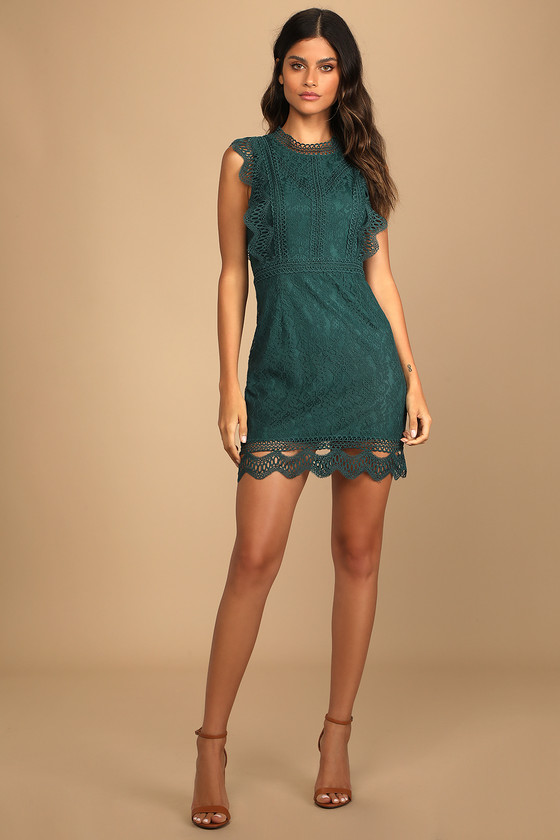 shop here
23. One-Shoulder Skinny Strap Maxi, $68
This elegant dress is perfect for the winter wedding guest to wear! Love it as shown here in classic black. Shop here.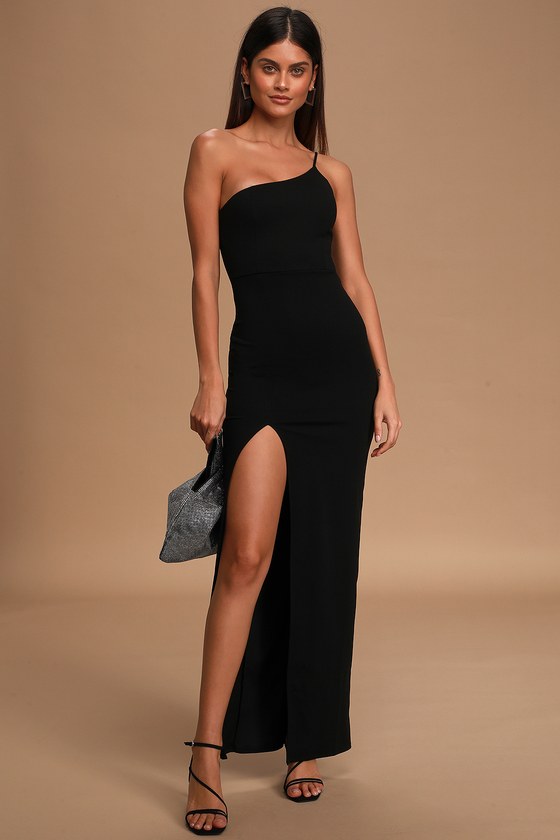 shop here
24. Off The Shoulder Long Sleeve Gown, $89
This is one of the winter wedding dresses for guests that makes me feel like it's out of a fairytale! I love how soft and flowy this skirt is and the long-sleeves that are off-the-shoulder add a stylish statement. Buy here.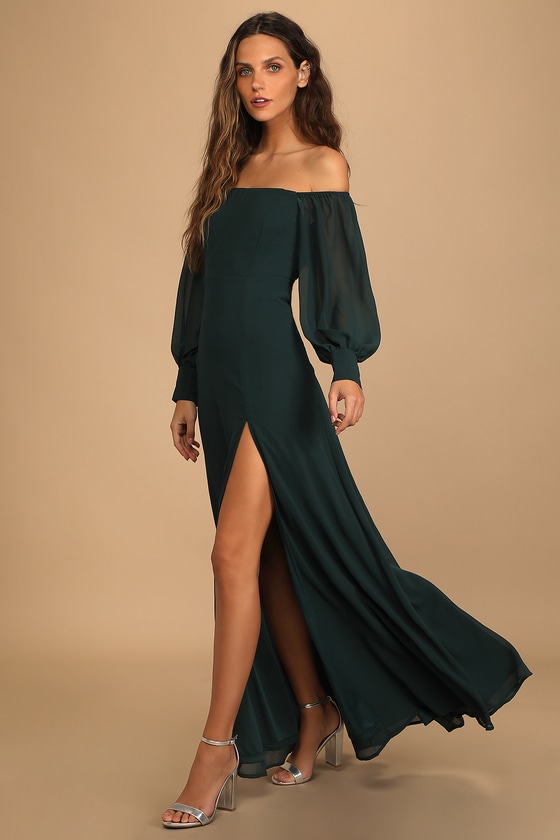 shop here
25. Short Green Velvet Bodycon, $42
Slip into this short dress made with rich luxe velvet and skinny straps on the neckline. Shop now.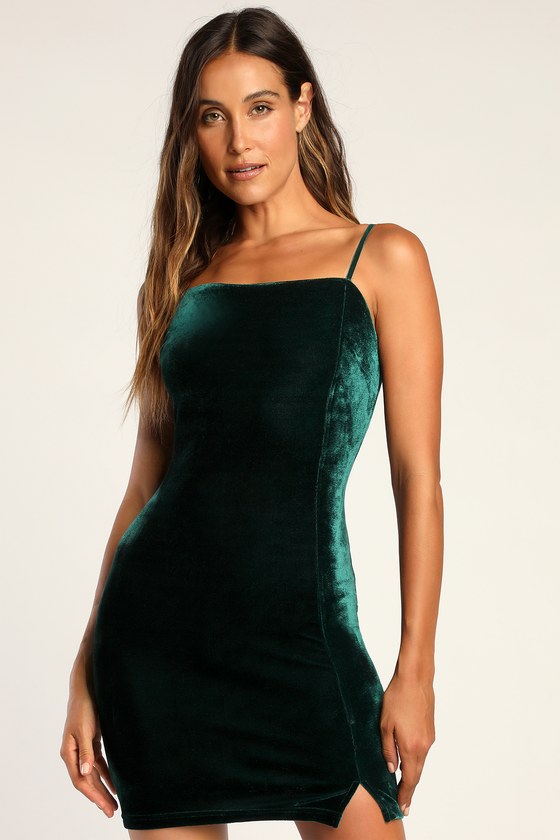 buy here
26. Shiny Slate Blue Satin, $46
Dance the night away in this short wedding guest dress in slate blue, perfect for the icy winter wedding season! Love the tulip hem. Get it here.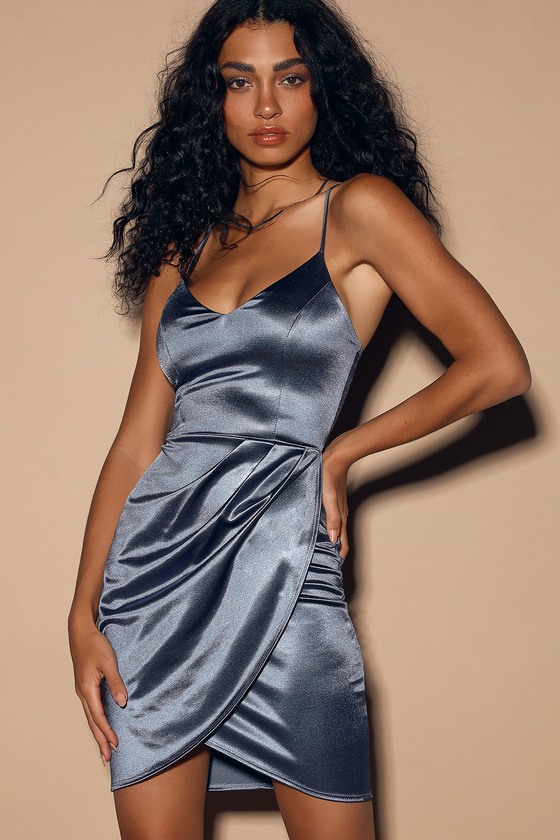 buy here
27. Strapless Floral Print Velvet Dress, $74
What a striking dress! It features a velvet texture and unique floral pattern. See it here.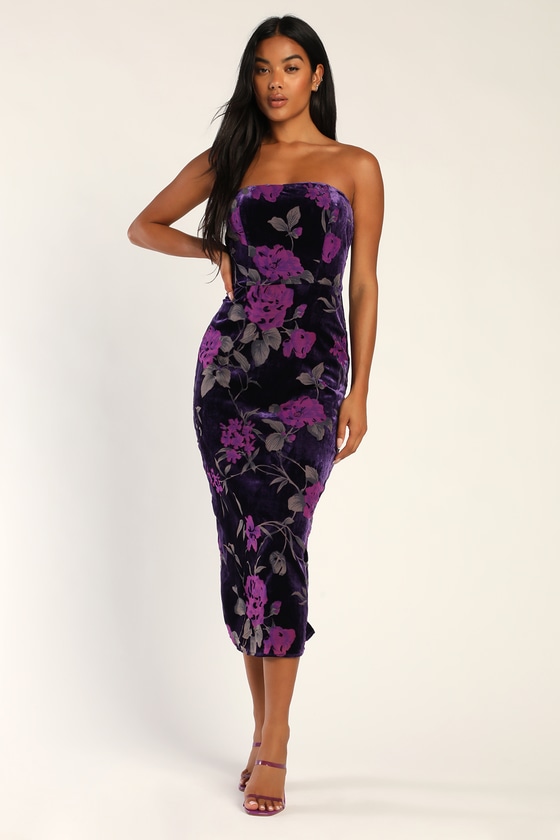 shop here
28. Plum Purple Sleeveless Maxi, $99
Wow! I love the silhouette on this unique long-length maxi gown. The color plum is perfection. See it here.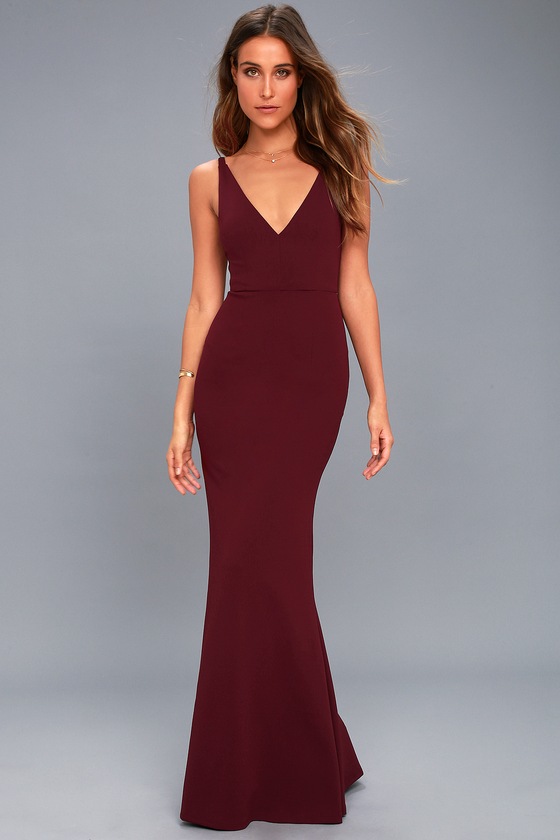 buy here
29. Lace Sleeve Bodycon Dress, $69
I want this dress! It's such a beautiful and fun wedding guest dress for winter. I like the black lace sleeves, short skirt, and high neckline. Buy now.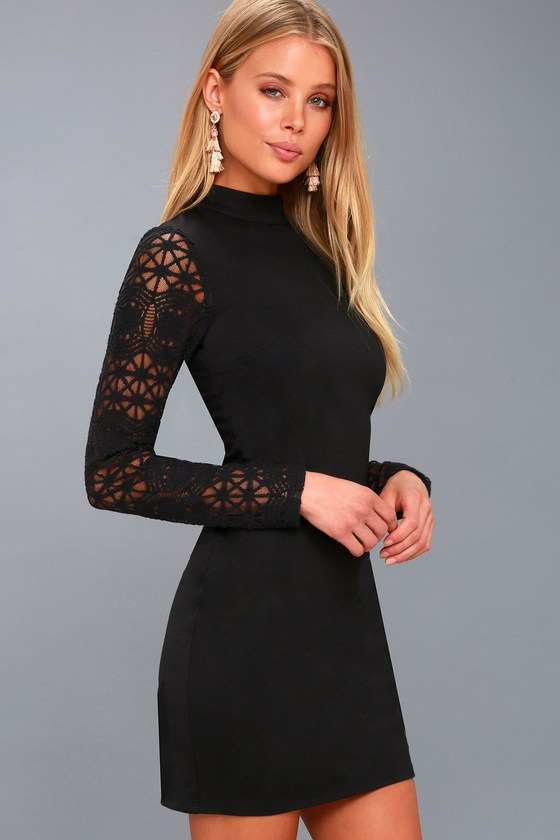 shop here
30. Long Sleeve Blackless Maxi, $69
Va-va-voom! This is one of the most elegant wedding guest dresses Lulus has to offer for 2023. I adore the long sleeves, long length, and open back! Get it now.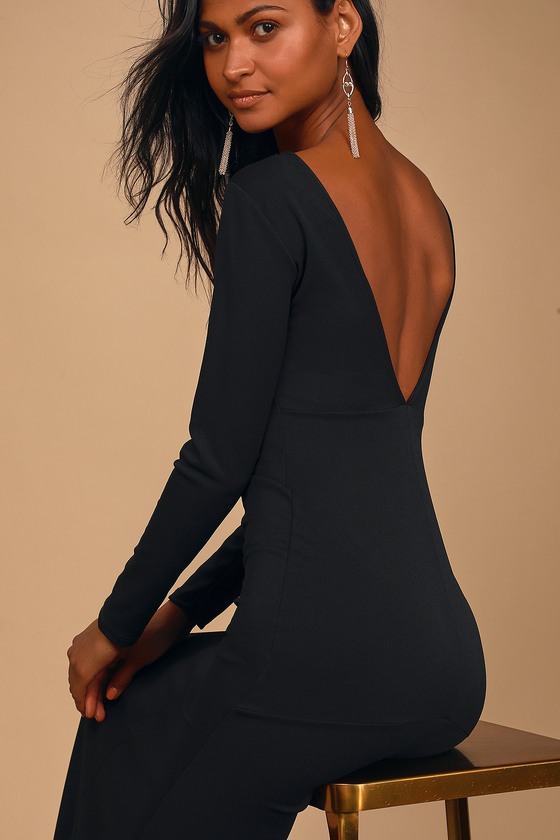 buy here
31. Navy Long Sleeve Smocked Dress, $79
How cute are these puff sleeves?! Love this little dress from here.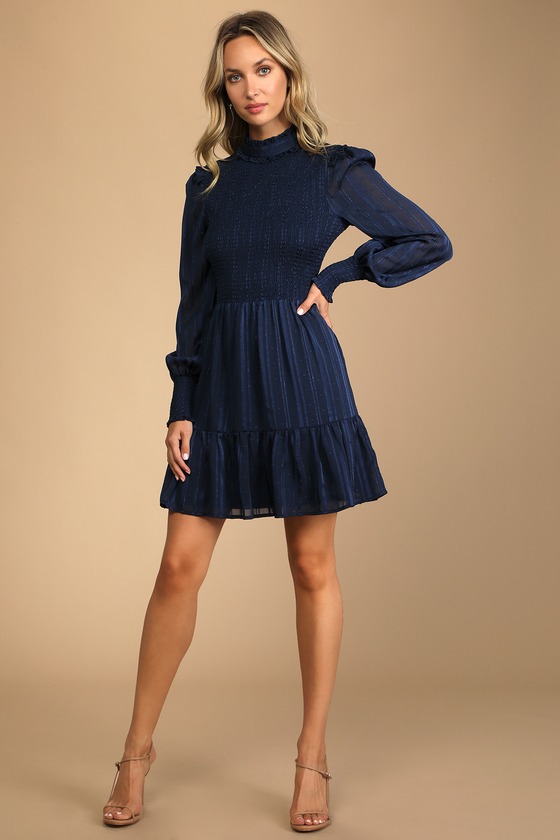 buy here
32. Asymmetrical Midi Dress with Straps, $69
This satin dress in green draws visual interest with its unique asymmetcial hem and wrap style. Available now.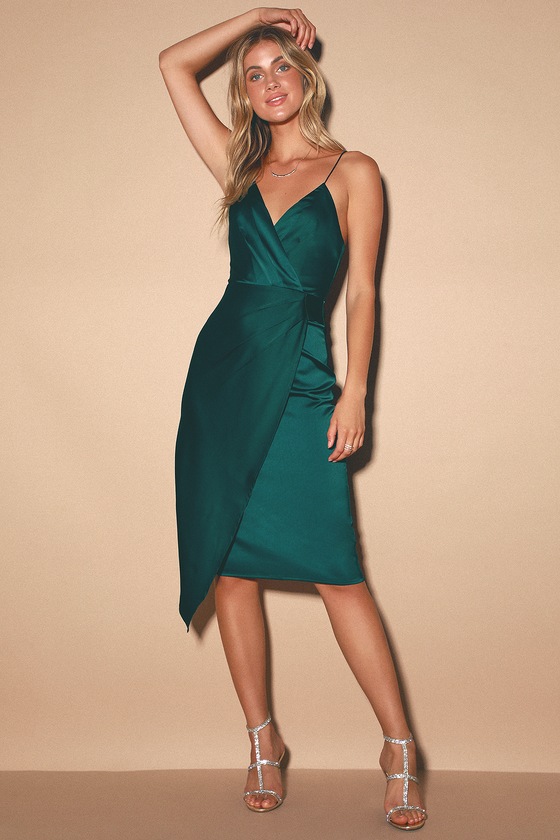 shop here
33. Burgundy Long Sleeve Dress with Maxi Length, $89
This highly-rated wedding guest dress for winter is one of my top picks. It's so lovely! See it here.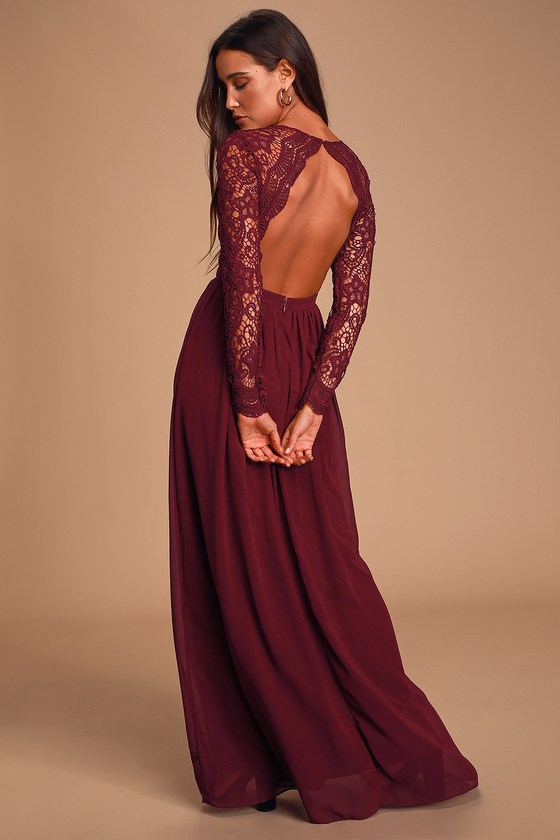 shop here
34. Long Sleeve Wrap Maxi Dress in Navy Blue, $79
This wrap dress is a perfect style to wear for winter weddings! Available here.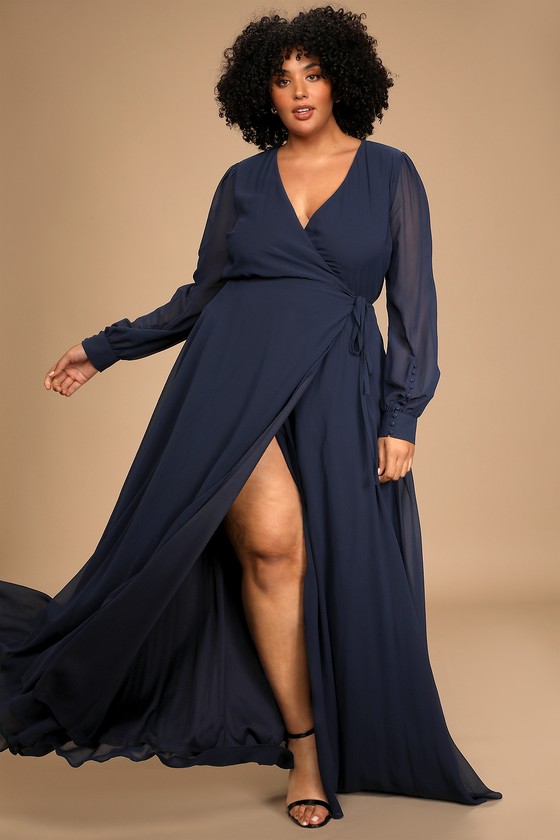 shop here
35. Dusty Purple Velvet Dress, $99
This is a winter wedding dress I'd love to wear as a guest. I like the deep v-neckline and the pretty color of purple. Plus, you can never go wrong with velvet during the winter months! Get it here.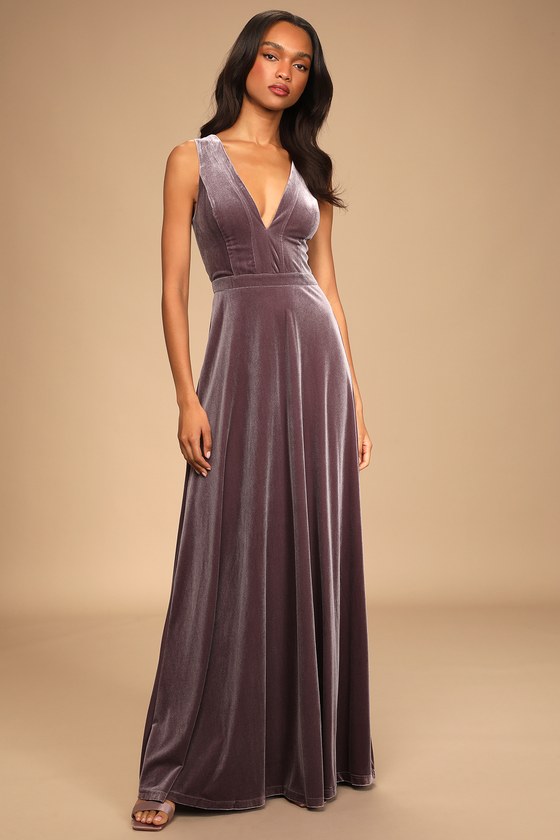 shop now
36. Velvet Dress with Flutter Sleeves, $98
Get swept off of your feet in this stunning velvet dress featuring flutter sleeves and a wrap bodice. Get yours here.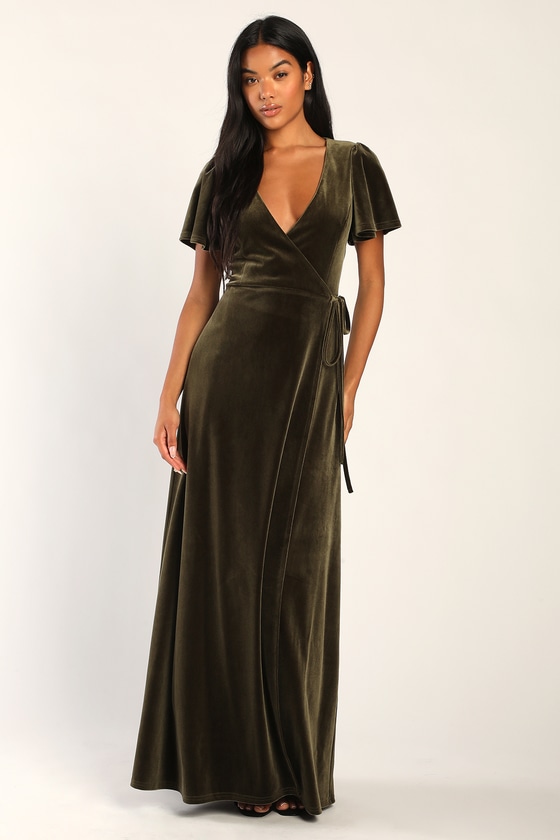 shop here
37. Burgundy Off The Shoulder, $69
Warm up at your winter wedding as a guest in this stunning off-the-shoulder dress, available here.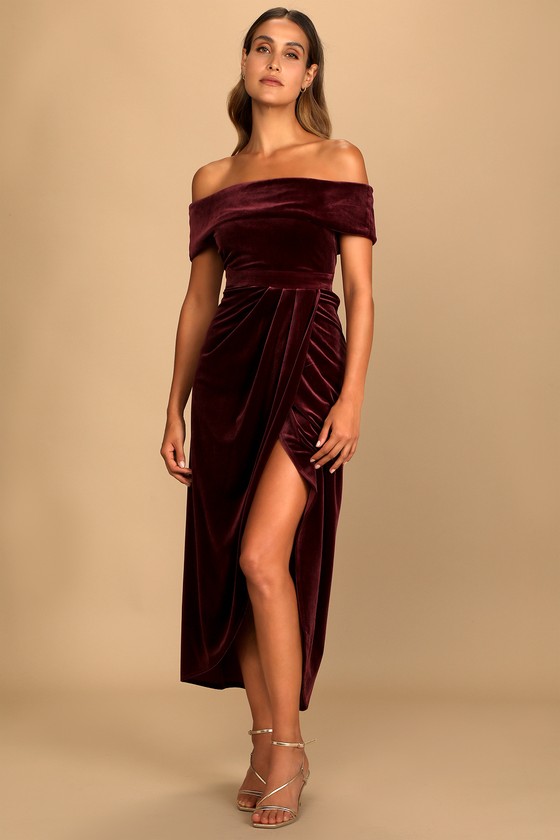 buy here
38. Black Ruffle Hem Dress with Off The Shoulder Neckline, $62
You'll feel like dancing all night when you put on this gorgeous off-the-shoulder dress. Wear it to your winter wedding and you'll love how it makes you look and feel! See it here.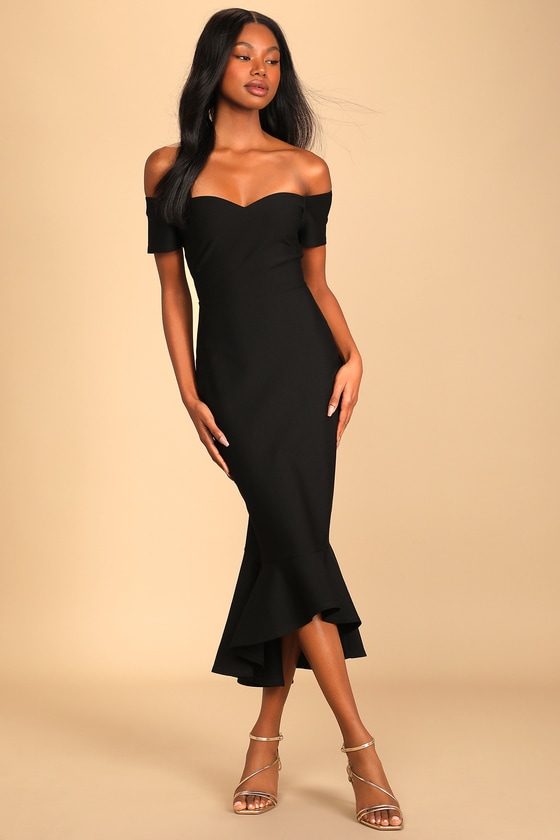 buy here
39. Plum Patterned Velvet Mini, $48
A cute dress for a winter wedding! Get it here.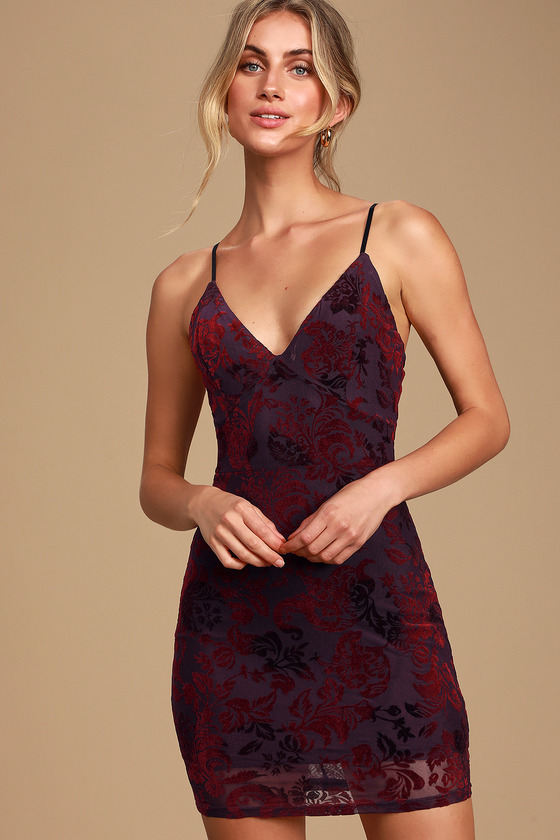 buy here
40. Long-Sleeve Plum Maxi, $79
And last but not least, this long sleeve maxi dress features a pretty shade of purple — plum! Perfect for the winter wedding season. Get it here.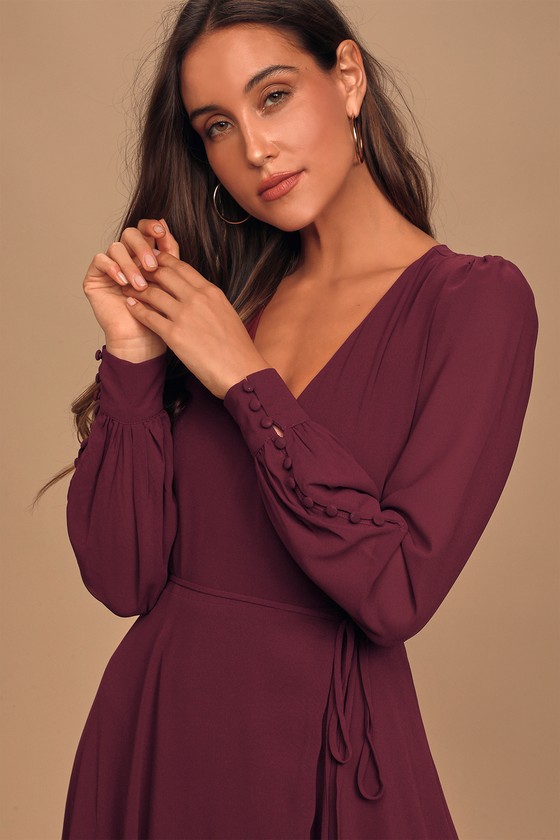 shop here
Now that you've seen the dresses, let's talk about some frequently asked questions pertaining to guest dresses during the winter months.
Wedding Guest Dress Lengths
We're noticing cocktail dresses are the most popular choice for winter wedding guest dresses, but we're also seeing plenty of midi length and high-low styles that continue to dominate the wedding fashion scene.
Cut-out dresses continue to be popular. This is one of my favorite winter dresses for wedding season (in fuchsia):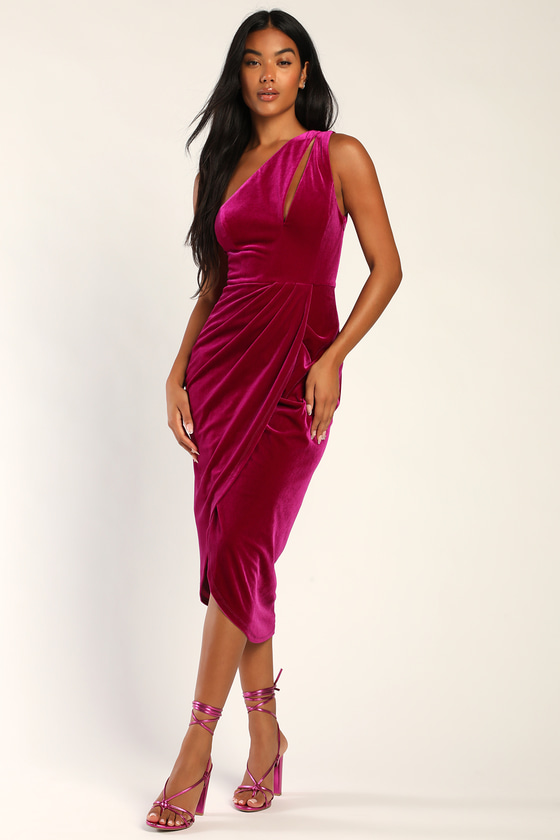 buy here
Can you wear a sequin dress to a winter wedding as a guest?
No other time of year is more suitable than winter for wedding guest dresses that sparkle! So, yes! Now is the time to wear your favorite sparkly dress. Here is one example from here featuring a black sequin long sleeve mini dress: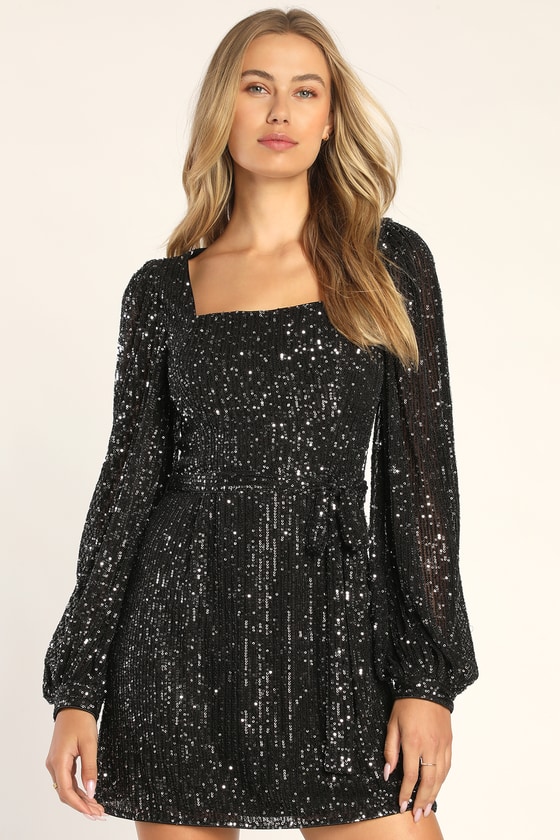 buy here
What color dresses should guests wear to a winter wedding?
You can wear any color you wish, as long as it fits in with the season.
For example, avoid anything too light (and obviously, no white, ivory, or champagne as that is the bride's color), swap out your favorite lavender for a deep plum or rich purple, take red to a merlot or burgundy level, and avoid orange, swapping it out for rust or a bronze shade in the brown/gold color family.
Black, metallic gray, and gold are always in season!
How to Accessorize Your Guest Dress
Every wedding guest dress gets even lovelier with the touch of a few accessories. For winter, guests can wear long gloves (like these), metallic heels, an evening purse, cocktail ring, dangling earrings, and elegant shawls and wraps.
These extra long satin gloves in black are a dramatic accessory choice and absolutely perfect for winter!
by angie's bridal shops, shop here
And last but not least, don't forget to elevate your look with a pair of dressy heels. I love these in metallic silver from here.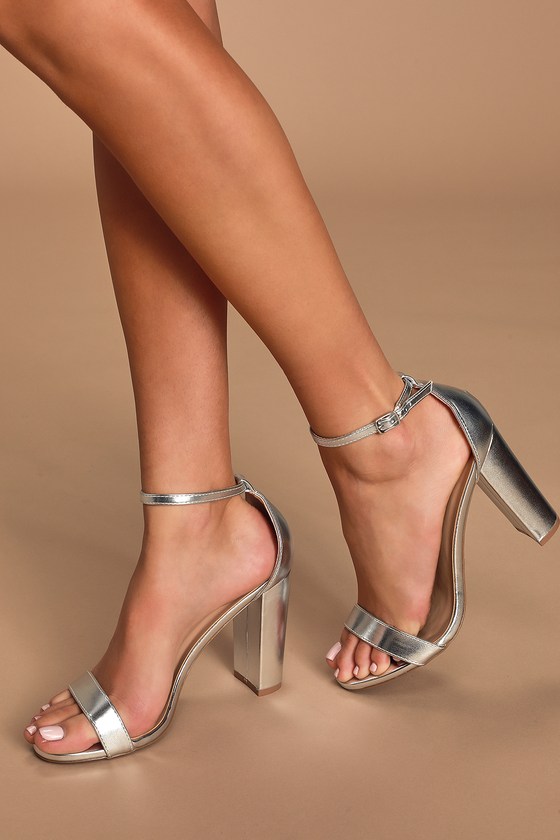 shop here
Ok — are you going to a winter wedding? What kind of dress are you going to wear? Tell us all about it in the comment box below! And remember, these dresses are going to continue well into 2023, so bookmark this page as a resource!
xo
Emma