Want a large, statement-making decoration at your wedding? Are you looking for the best place to buy large marquee letters to light up the night and make your wedding more memorable?
Of course you are! Who doesn't want their wedding to steal the spotlight?
The problem with marquee letters is this: when you buy online, how do you know you're getting a quality marquee light that will actually light up properly, won't arrive damaged, and will last for your entire reception? That's why when we spotted these large marquee letters at The Lovely Glass Jar, we had to share them immediately.
Stephanie is awesome to work with and her products speak for themselves (her reviews are on-point, too). These large marquee letters can be spelled out to read, "Love" — the most popular option — or customized in your own choice of letters. Or you can choose to have your initials as large marquee letters, separated by an ampersand.
Either way, you can't go wrong! Every time we've used similar marquee lights for weddings we've planned, the couples are always so enamored with them; the marquee letters steal the show and guests always talk about them!
It works every. single. time. Marquee letters never disappoint when it comes to wedding decor; they always make for the best photo backdrops!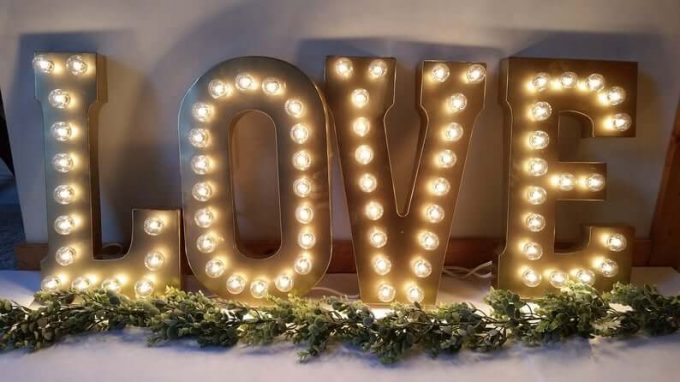 via here
Large Marquee Letters
Measuring at nearly 2 feet tall, you can buy large marquee letters like these to deck out the entranceway of your reception, shine bright as the backdrop for your ceremony, or add a romantic glow to your head table.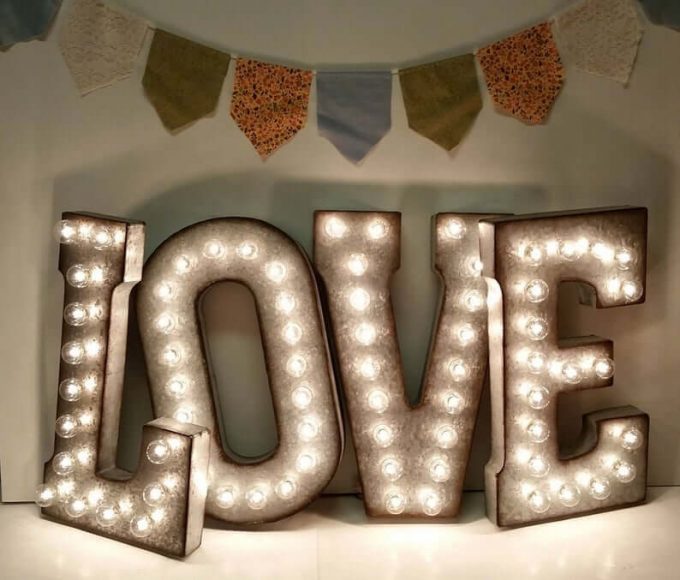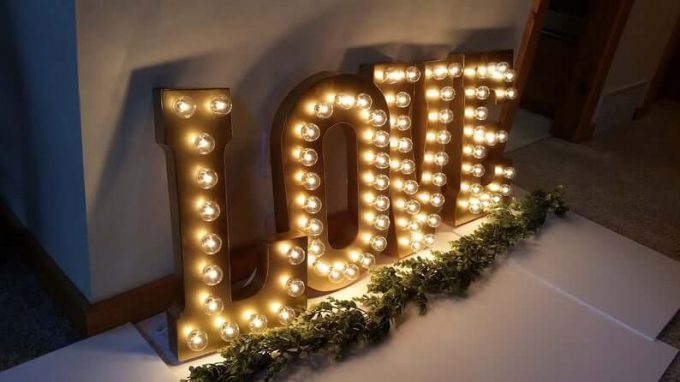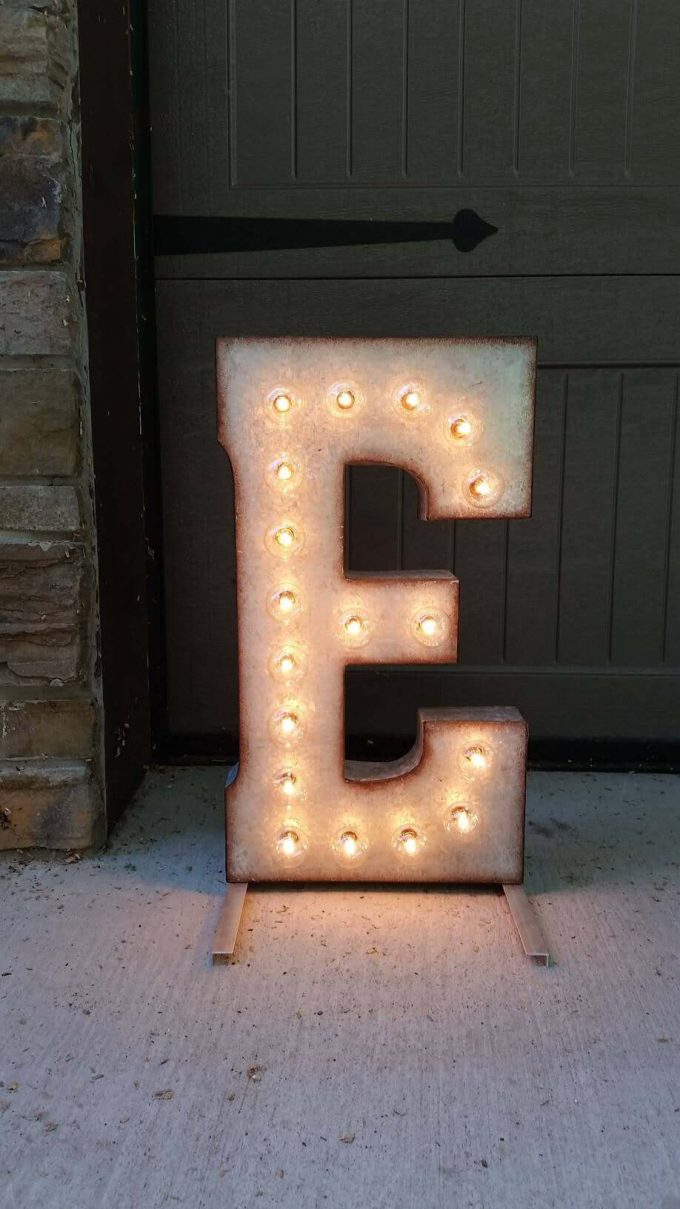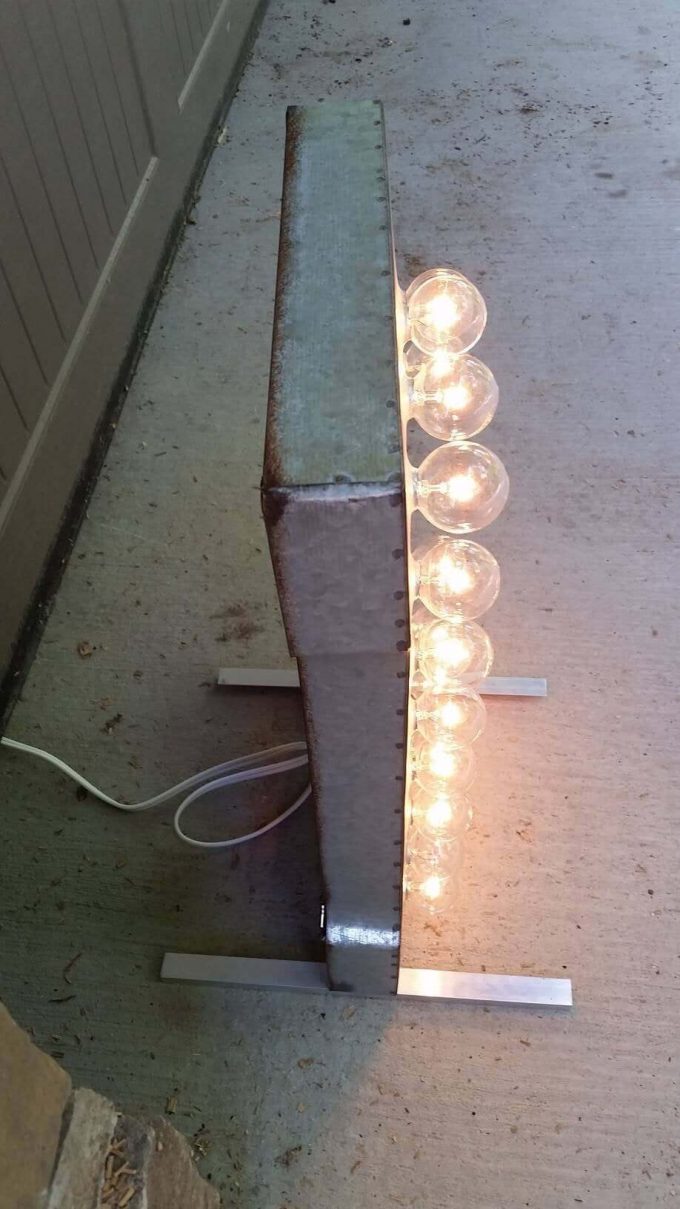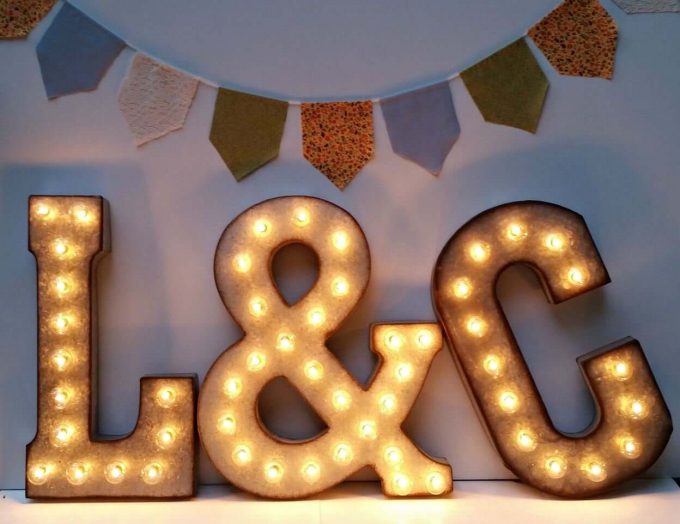 via here
Buy Marquee Letters
Want to get yours? Head over to the shop to get started. There are many marquee lights to choose from, so you're sure to find the one that works best for your wedding. Stephanie is a Featured Artist at Emmaline Bride and wonderful to work with! :) She'll help you out with any questions you may have.
Happy Planning!
xo
Emma
P.S. If you buy marquee letters for your wedding, share the pics with us! We'd love to see how yours turn out!