Hi, loves! Are you wondering what to give your bridesmaids as a gift? Or, are you still looking for last minute gift ideas for Christmas? We're here to help. We know you're busy planning your wedding and money is probably tight, especially this time of year. That's why we've teamed up with the lovely Ryan of The Blooming Thread to offer a $50 Gift Certificate to one lucky reader. This shop has tons of beautiful accessories from which to choose like a pink ombre tote bag, lockets, necklaces, flower brooches, headphone pouches, and more. These accessories are totally feminine, modern, and ready for gift giving just in time for Christmas. And, there's so many combinations of bridesmaid gifts under 50 you could get! Read on to see what we've combined… and tell us, what would you buy?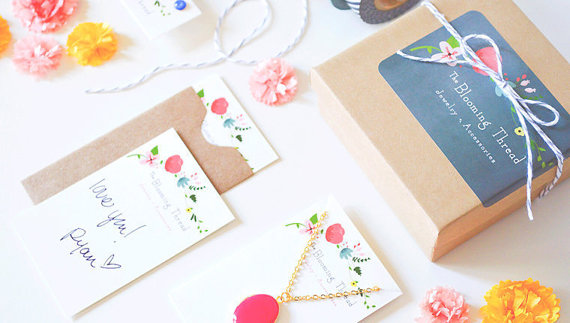 Bridesmaid Gifts Under 50
I've hand-picked five of my favorite bridesmaid gifts under 50 from The Blooming Thread. Check out these beautiful items:
Gift #1: Love for Pink
This gift set is my favorite — I love the color pink. It includes a pink polka dot pouch, a pair of earrings, and a hot pink flower brooch. Grand total: $48.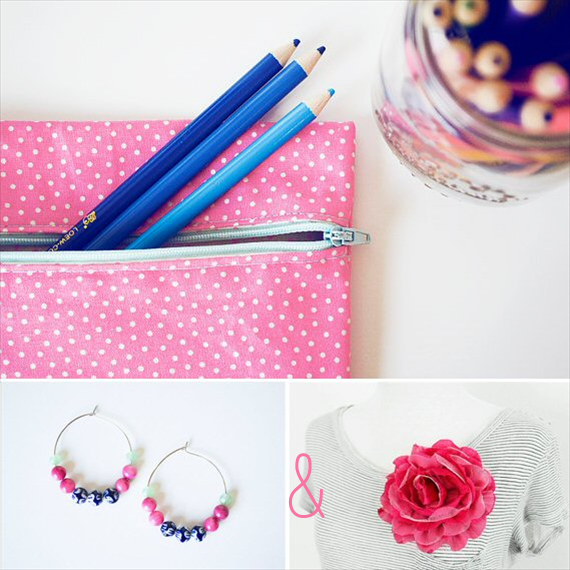 Gift #2: Mellow Yellow

Love yellow + blue? This one's for you! It includes a blue and yellow pouch (perfect for stuffing with your favorite beauty items!) and a gorgeous yellow hammered bezel stone necklace. Grand total: $47.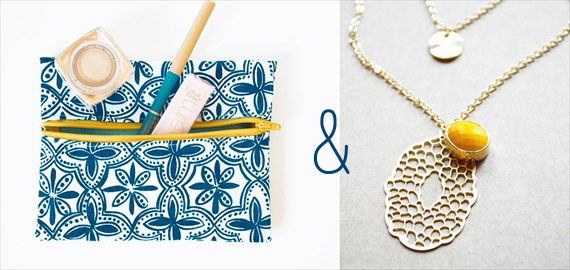 Gift #3: Gorgeous in Gold
Gaga over gold? This gift set includes a cube necklace with floral detail and a yellow initial necklace — the perfect personalized gift. Grand total: $48.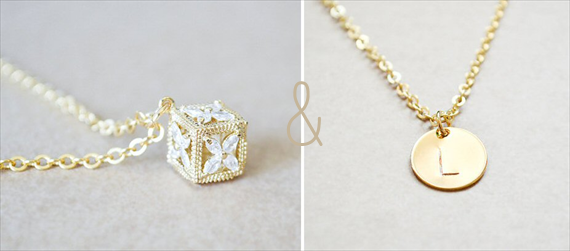 Gift #4: Beachy Keen
Beach brides: this seahorse locket is a perfect way to thank your bridesmaids; the matching coral earrings complement it beautifully. Grand total: $50.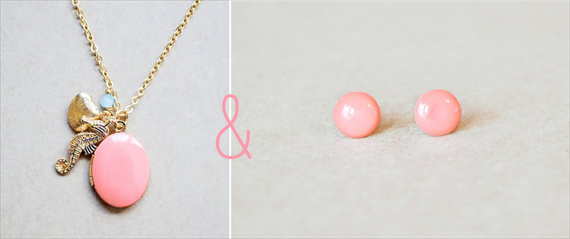 Gift #5: Pretty in Purple
Last but not least, this one is for the gals who love purple! It includes an ombre tote and a purple locket necklace. Grand total: $48.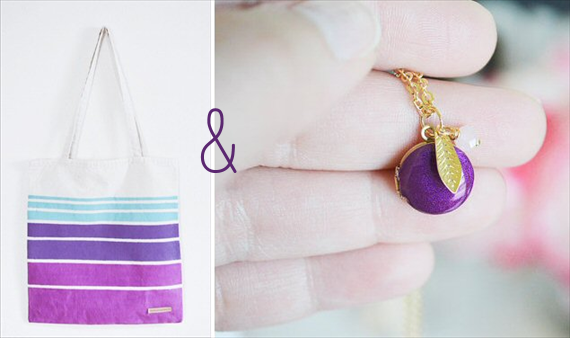 Happy Planning!
xo,
-E.
What's your favorite of these bridesmaid gifts under 50?