A reception dress can give you a new look and a fun outfit change for your wedding. While you may imagine that a bridal gown is enough of an expense as it is, reception dresses for brides aren't necessarily expensive. In fact, we've found many styles of reception dresses for brides to wear that range in price from affordable to more luxurious, depending on your bridal style. Today we'll answer the big question: what is a reception dress? We'll also show you the top styles that brides are choosing as a reception dress in 2022 in trend-forward styles.
Let's get to it!
What Is A Reception Dress?
A reception dress is a second outfit the bride changes into for the reception. This is a fun trend for weddings: it gives you a comfortable, stylish outfit, while giving you the more formal look for the ceremony (and your photos). Many brides are choosing to wear a reception dress for 2022 because they may have eloped last year and are now planning a big reception-only celebration; it's natural to want a different dress to mark the occasion.
What Dresses Are Popular for Wedding Receptions?
We're seeing everything from crepe to satin, modern jumpsuits to two-piece dresses, along with short dresses and midi styles. Our list below showcases the best wedding reception dresses 2022 has to offer in the latest fashions and for every price point.
When Do You Change Into The Reception Dress?
Most brides change into their second outfit after the ceremony (and after photos are taken) before or when they arrive at the reception. If you prefer a grand entrance in your bridal gown, omit changing into your reception dress until after dinner, right before dancing.
Best Wedding Reception Dresses
1. Mini Reception Dress
This dress is a cute mini style and features sheer lace and a scalloped neckline. By Lulus.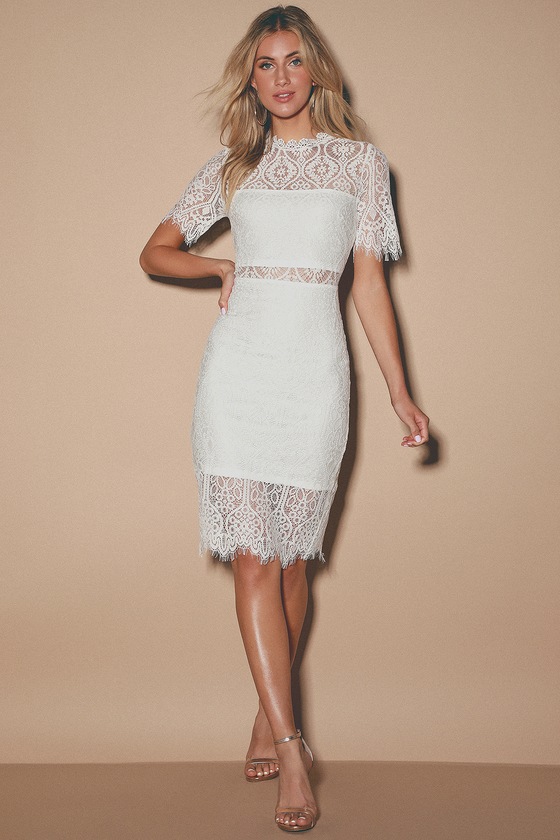 buy here
2. Modern Jumpsuit
A jumpsuit makes a great reception dress alternative! This one is especially stylish and is made of silky satin charmeuse. By ML Monique Lhuillier.
see it here
3. One-Shoulder Ruffle Sleeve Minidress
This mini dress has an adorable ruffled sleeve, along with rounded scalloping on the neckline.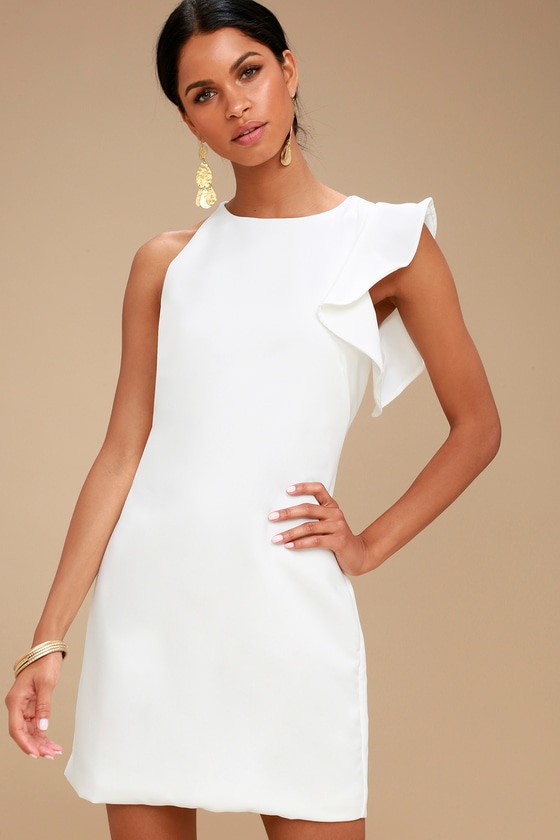 buy here
4. Long Sleeve White Maxi Dress
Flowy, sheer perfection. By Lulus.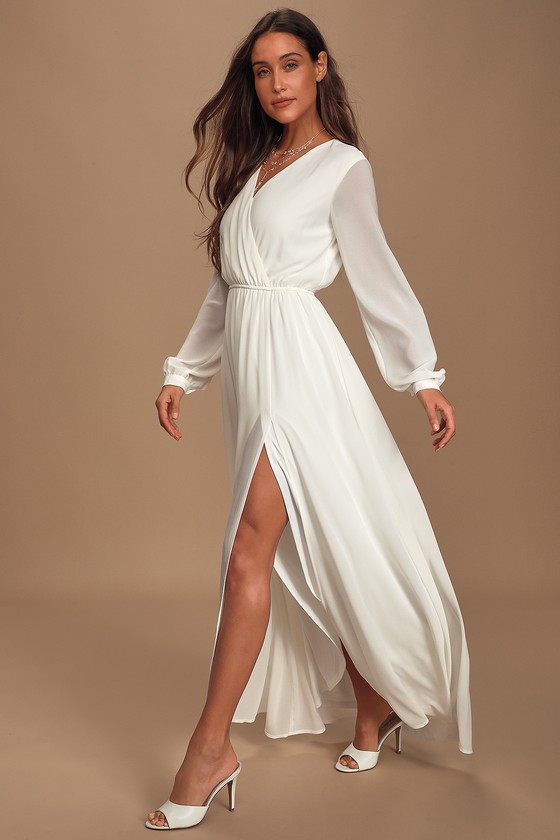 shop here
5. Bow Midi Dress
Go bold with a bow on this midi-length dress! It has a sleeveless neckline, classic bridal buttons, and a long flowy bow. By Amsale.
shop here
6. Short Mini Skater Lace Dress
This is adorable! Love the layers of lace.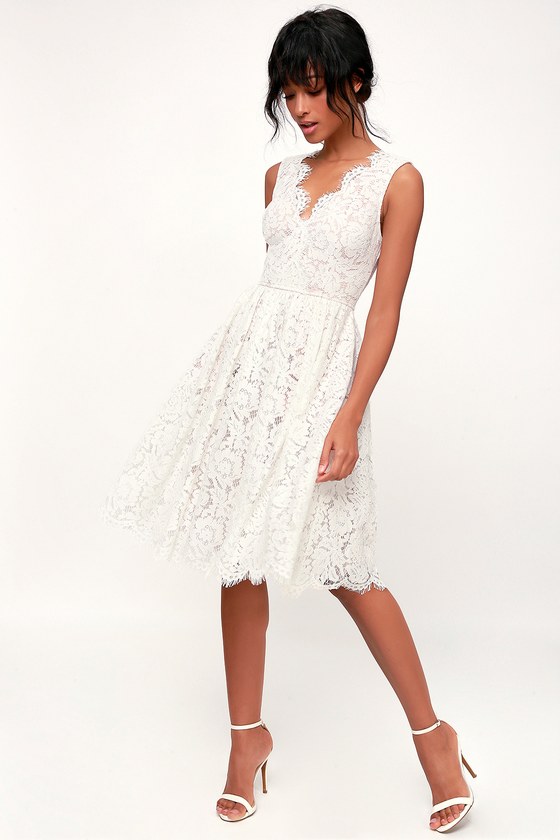 buy here
7. Ruffle and Tulle Minidress
Ruffles? Check. Tulle? Check. Sequins? Triple check! This dress has all the vintage charm you're looking for as you rock out on the dance floor. By Needle and Thread.
via here
8. One-Shoulder Dress
Want a little extra drama? Wear this column gown with a modern neckline and a feminine bow on the shoulder. By BHLDN.
see it here
9. Beaded Cap Sleeve Gown
Ooh! This dress features elegant cap sleeves and all-over beadwork. By BHLDN.
get it here
10. Full-Skirt Midi Gown
A dress like this is made for reception dancing! The shirred sleeves flow into an off-the-shoulder style and has lace and sequins to finish the look. From By Watters.
shop here
11. Silk Floral Dress
This mini dress features dimensional blooms and a high neckline. By Payal Jain.
see it here
12. Satin Charmeuse Midi Dress
A cowl neck satin dress like this works perfectly for your reception and features a modern silhouette. By BHLDN.
buy here
13. Ruffled Midi
Get ready to dance in this adorned dress, made of layers of pretty lace. By Lulus.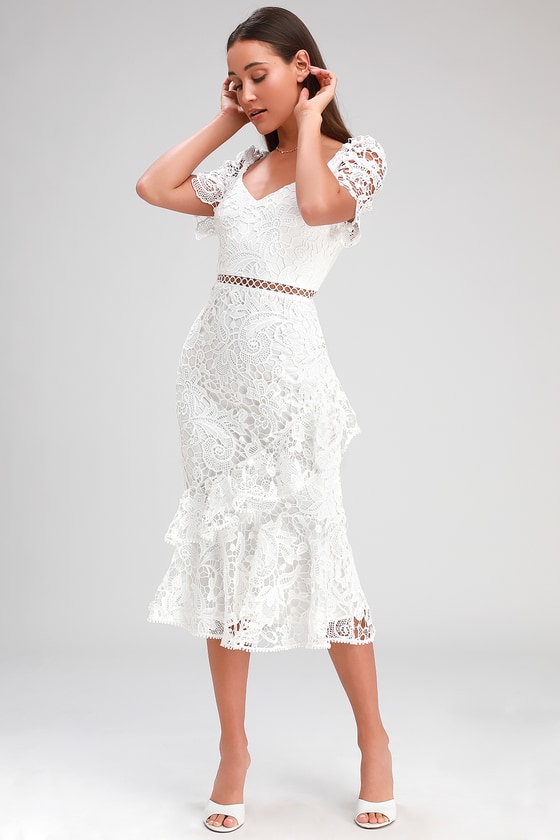 shop here
14. Beaded Maxi Dress
A fun, modern dress that flows makes a great second outfit! By Lulus.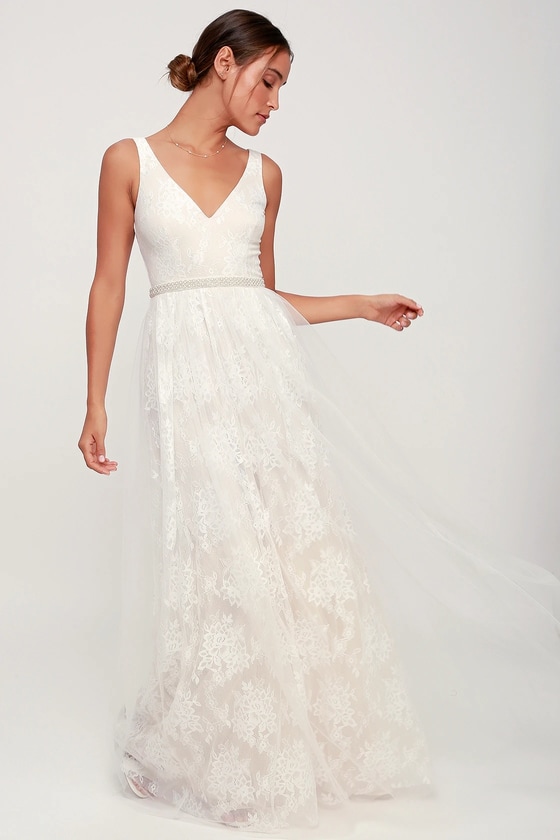 buy here
15. Elbow Length Sleeve Sheath Dress
This short sheath dress is one of the most amazing styles we've seen yet — and you won't believe the affordable price! By Lulus.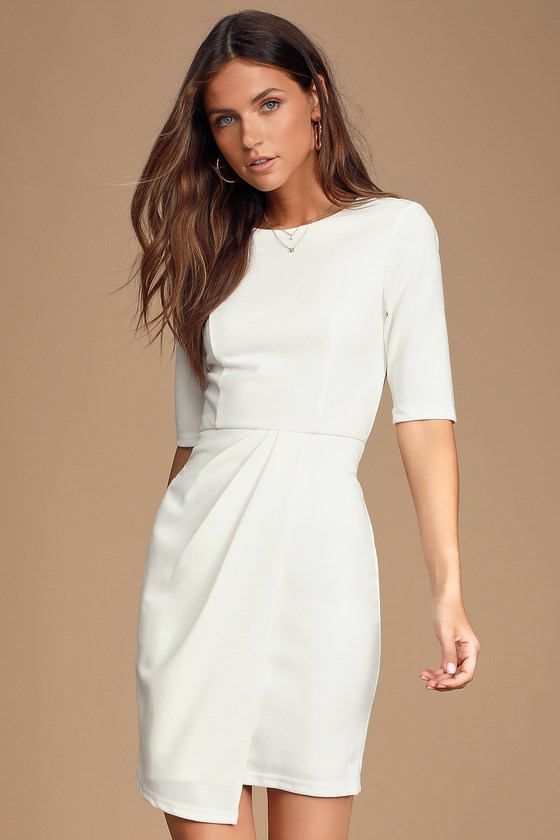 buy here
16. Ivory Satin Dress
If you love a sleek and sassy style, look no further than this minidress made of soft and shiny satin. By Lulus.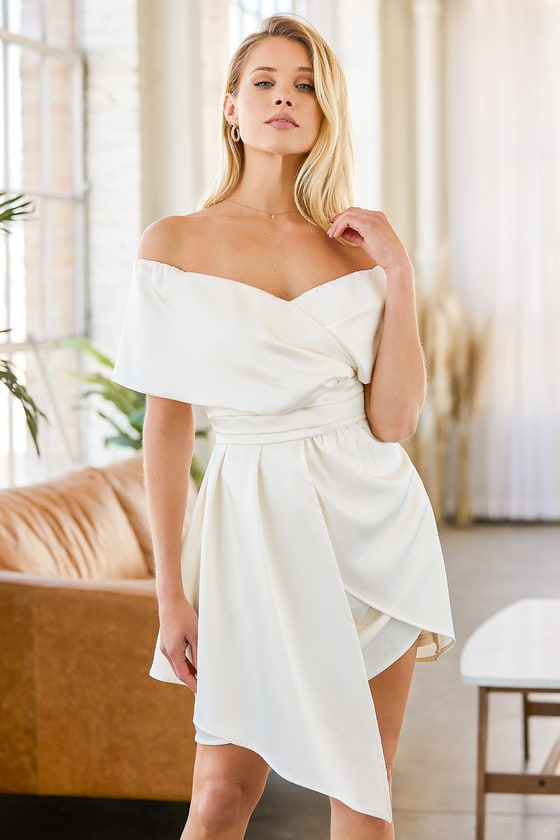 shop here
17. Off-the-Shoulder Lace
Lovin' this dreamy shoulder-baring dress. It's so pretty! By Lulus.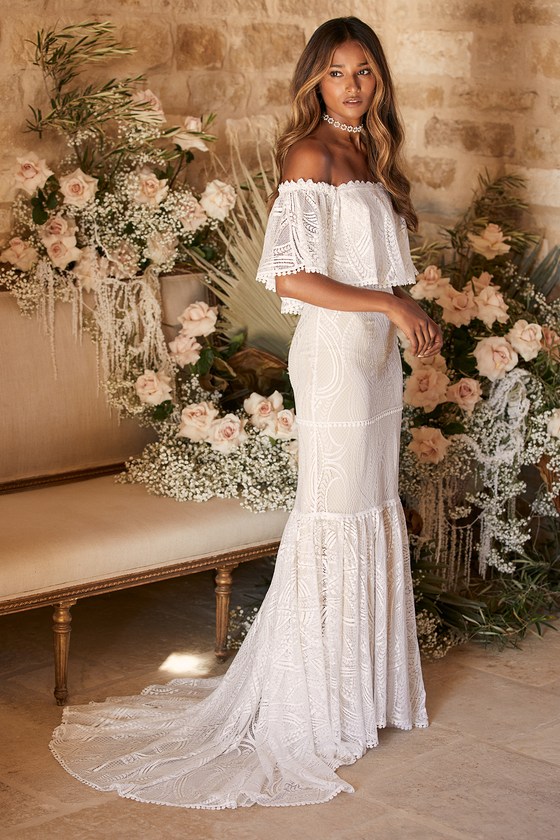 shop here
18. Backless Dress
Ooh, I love this one! Wear a stretch-knit sleeveless dress with an open back for a fun reception dress option. By Hayley Paige.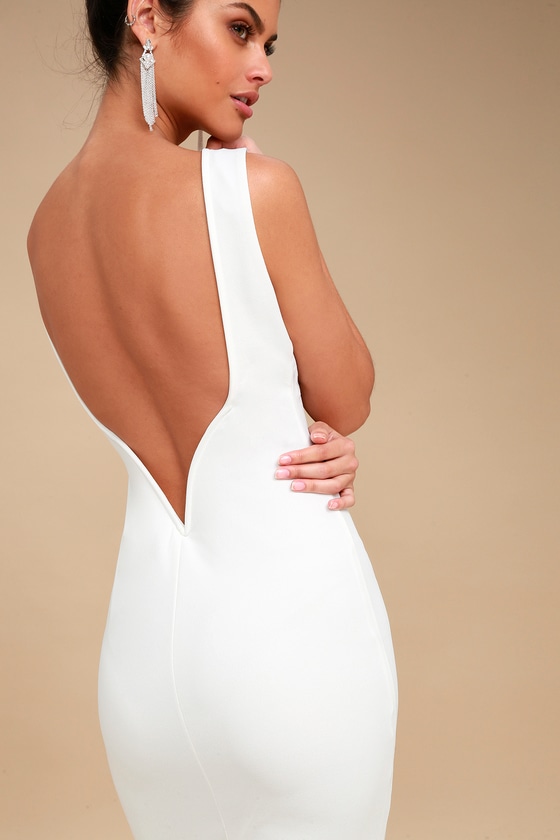 buy here
19. Sleeveless Bodycon Dress
Slip into this stylish little white dress made of a soft stretch knit with a sleeveless bodice and tank straps. By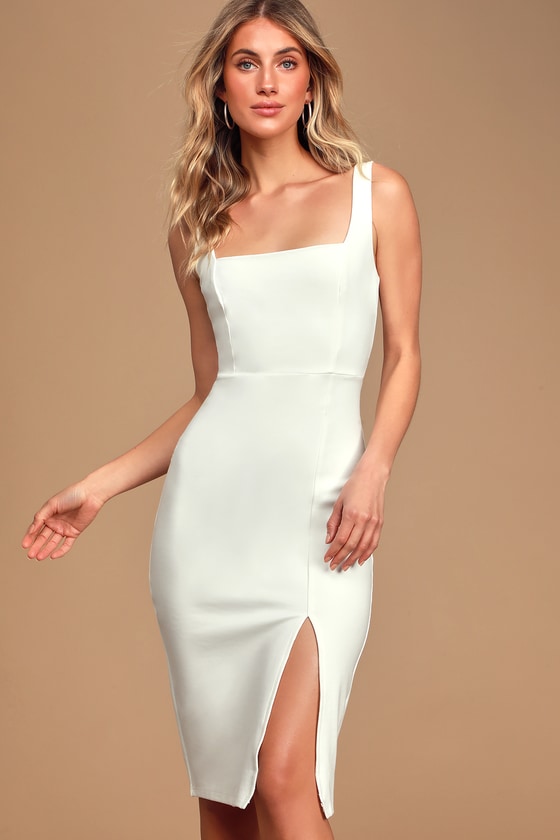 shop here
20. Lace Tiers
Ooh, this is such a fun style! By Lulus.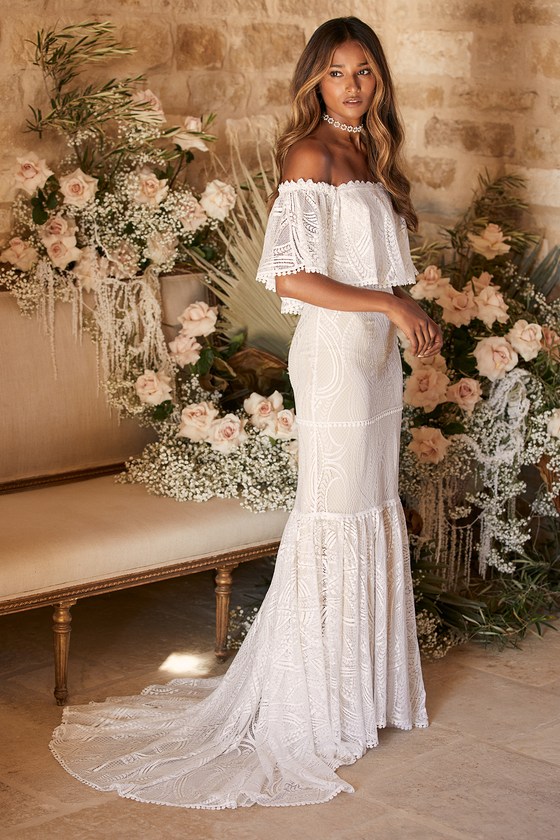 shop here
21. V-Neckline Beaded Dress
This dress was designed for dancing the night away at your wedding reception. It's lovely! By Lulus.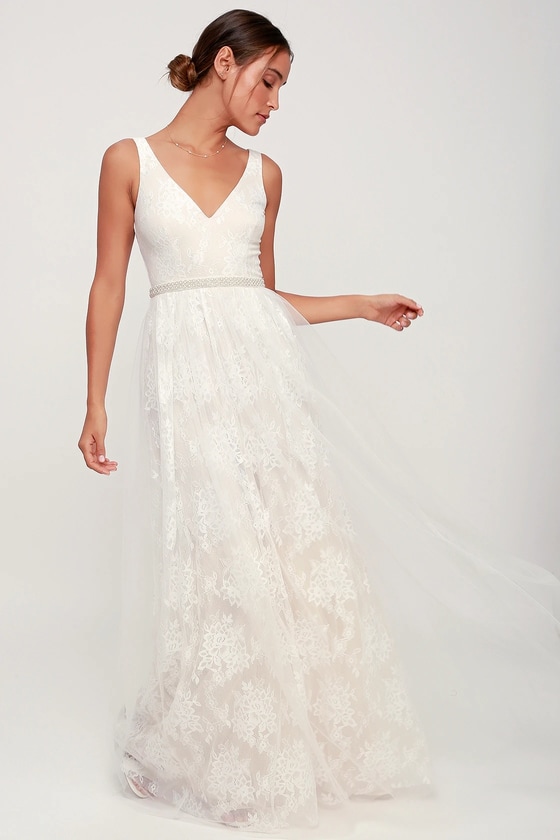 shop here
22. Lace Midi
A fun, flirty, strappy midi dress for the reception, bridal shower, or engagement party. By Lulus.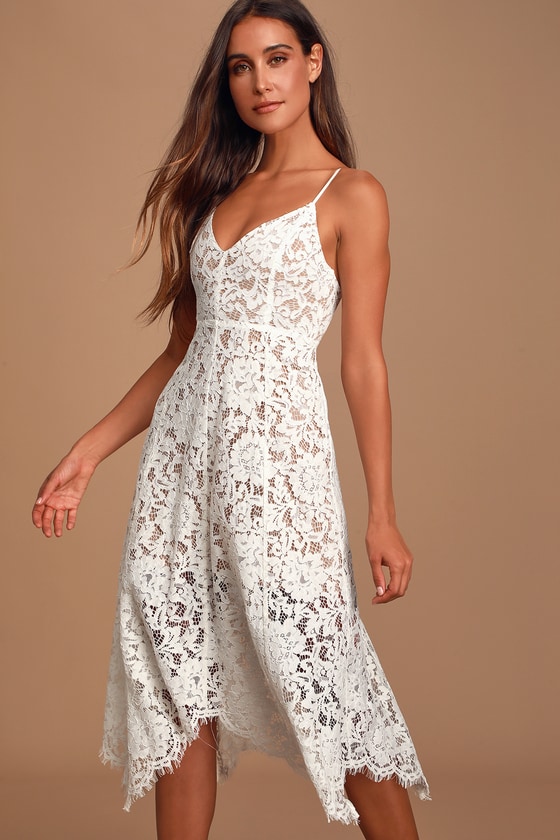 shop here
And there you have it! Which style is your favorite?
Happy Planning!
xo
Emma