If you're having an outdoor wedding, planning a do-it-yourself bar, or want to give guests custom printed cups to take home, you've come to the right place! We love the idea of having cups at the ready for guests to grab at your reception or during cocktail hour to fill it up at the bar before dinner.
Bride-to-be Brooke wrote us to ask what kind of cups to use for her fall wedding and we had two answers: either mason jars or these custom printed cups. Either work, but it really depends on what style you're going for. Mason jars are made of glass and have a rustic look and feel; however, some venues prohibit glass. However, custom printed cups — like these stadium cups from You're That Girl Designs — are made of plastic so they're acceptable anywhere. They're also customizable in any color, any phrase, any theme, etc.
Today we're sharing our favorite custom printed cups for use at your wedding reception or as take-home wedding favors. Take a look! These stadium cups are today's handmade-a-day pick!
Custom Printed Cups
For your fall wedding, these stadium cups are a must!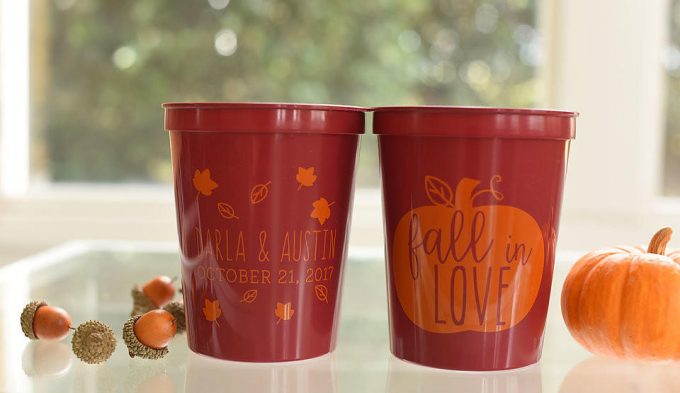 via here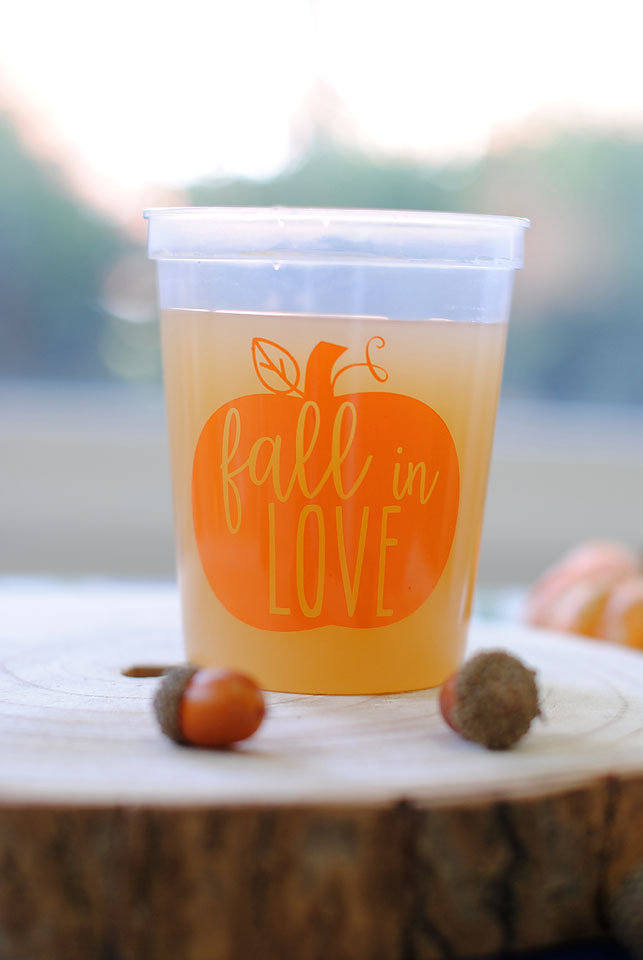 via here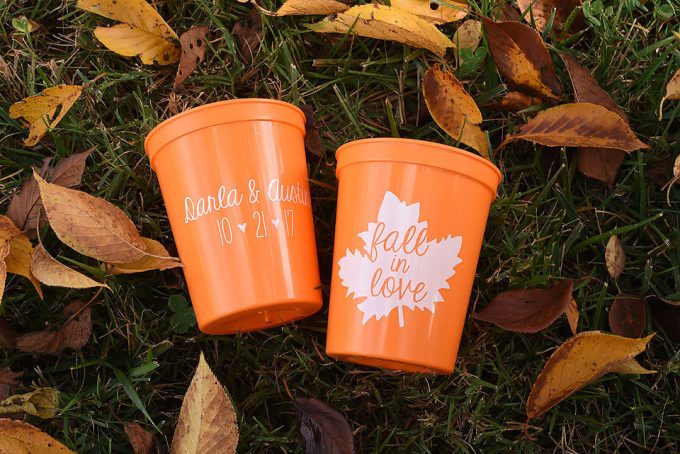 via here
If you're still looking for cups for your summer wedding, order fast: you'll want to leave time for shipping and personalization. Here are some designs we love for this season.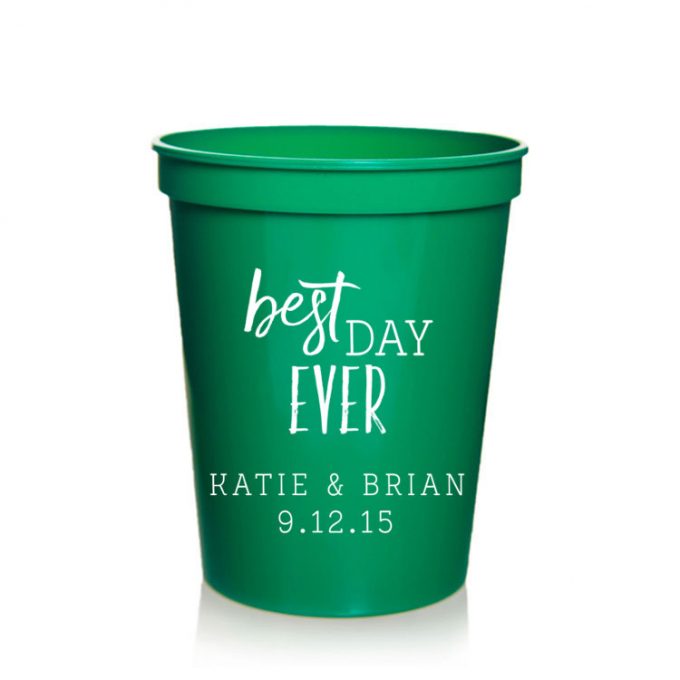 via here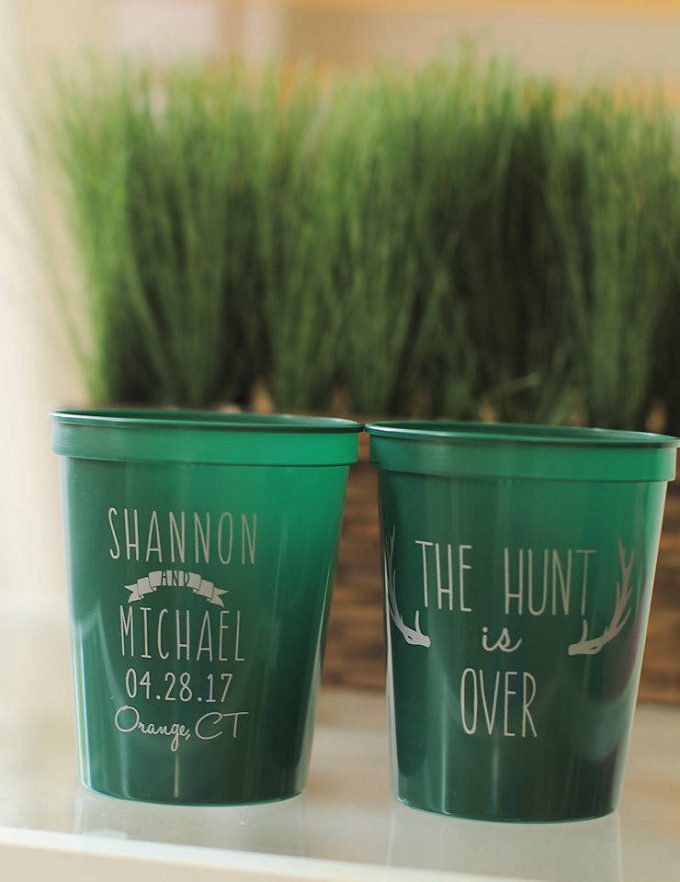 via here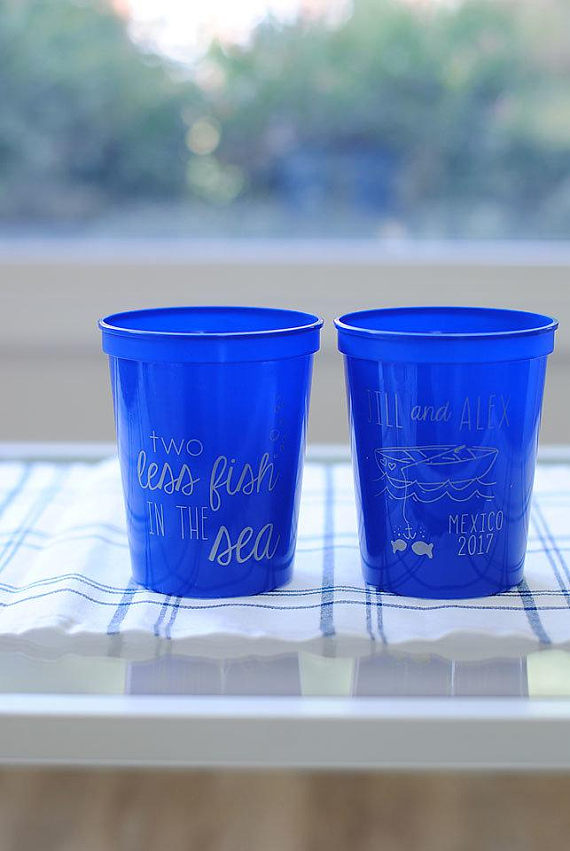 via here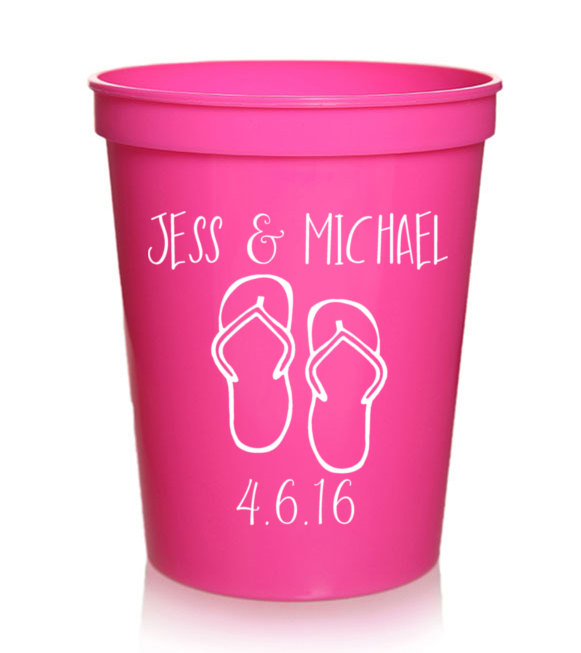 via here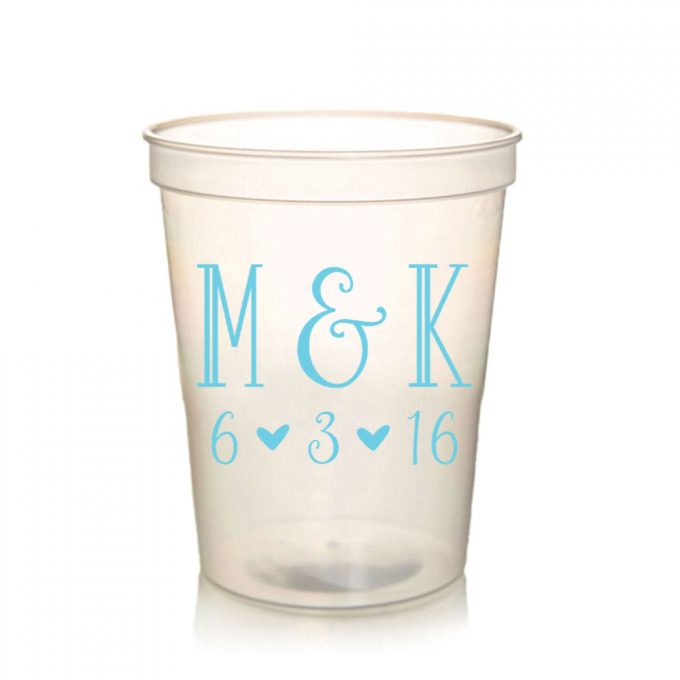 via here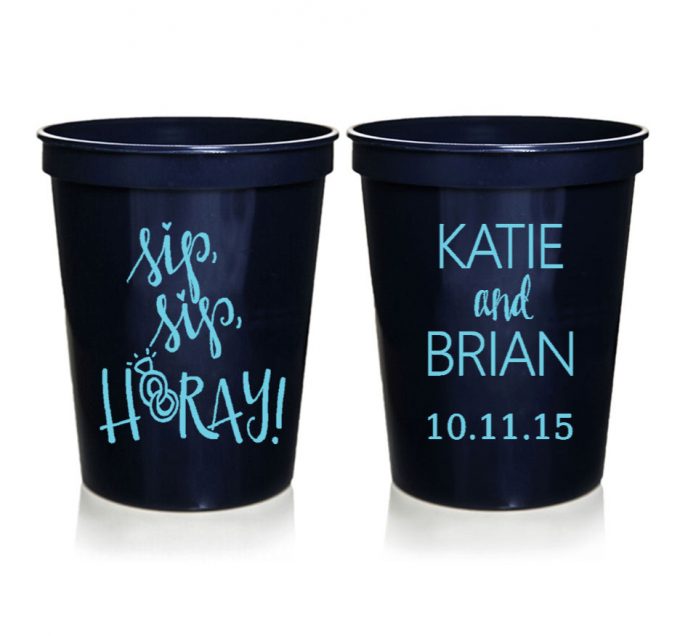 via here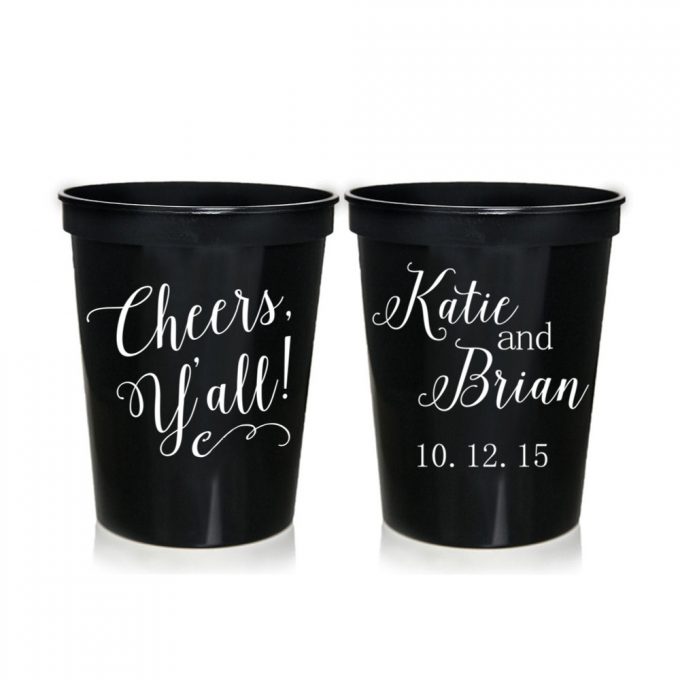 via here
Buy your stadium cups here!
Head over to the shop to see more designs or buy your own printed cups.
P.S. Need DIY bar inspiration? Read: DIY Beer Bar Inspiration and Wedding Bar Essentials. And if you're not subscribed yet, you're totally missing out: subscribe now (it's FREE!)
P.S.S. You'll also love these lawn games for your outdoor wedding. :)
♥
Happy Planning!
xo
Emma