Did you buy an editable template or make your own and you need to know where to get wedding programs printed? No problem! We'll show you where to go in this post. Subscribe now for the latest inspiration to your inbox!
Hi, loves! We received this Ask Emmaline question from Rachel who wants to know where to get wedding programs printed.
She writes,
"Hi Emmaline, I want to make my own programs and get them printed. Do you know where to get wedding programs printed quickly? Thanks so much!"
Great question, Rachel! Here's exactly where to get programs printed online and in-person, depending on your needs.
First, let's talk about printing online: it's convenient, easy, and ships right to your door.
Online
The best place to get wedding programs printed is Zazzle. I always have great luck printing things from their website with high-quality results.
They offer great customer service, too, so if you have any questions with your order, just ask. They're happy to help.
It's easy to get wedding programs on their website — and any custom design, imo — with an easy upload-and-print service.
• You can upload your design (whether custom or a template you purchased) and get your programs printed here for an affordable price.
NOTE: They frequently have sales, too! Just look to the top of their website for the latest sales, if any are happening at the moment. When you checkout, you can apply a discount code (if applicable to your order) to save even more money.
They have many sizes available, so if you don't see the correct size of your wedding programs right off the bat, keep scrolling here until you do. Most standard sizes are listed.
If you want to create your own wedding programs and print at the same place, do it here.
I love the variety: you can even get the wedding programs on a stick, which make great "fans" for guests to use during hot and humid weddings outside.
via zazzle
Not tech-savvy? No problem: you can buy ceremony program templates here. They're easy to edit and even easier to print, since you just submit the order and then they ship to your door.
If you have a template you purchased from another resource or you want to upload your own design and get wedding programs printed and shipped, you can get it done here.
Check out a few examples: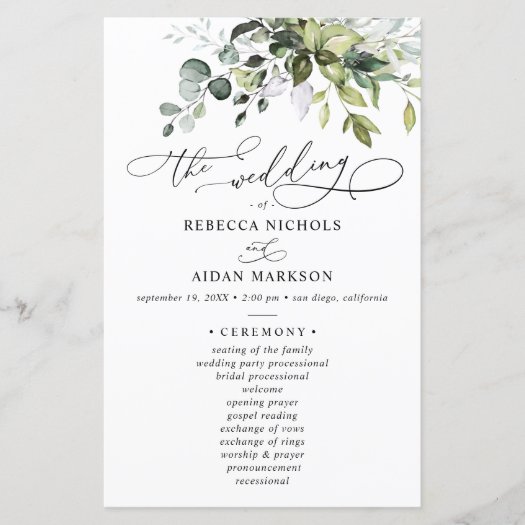 by peach bloome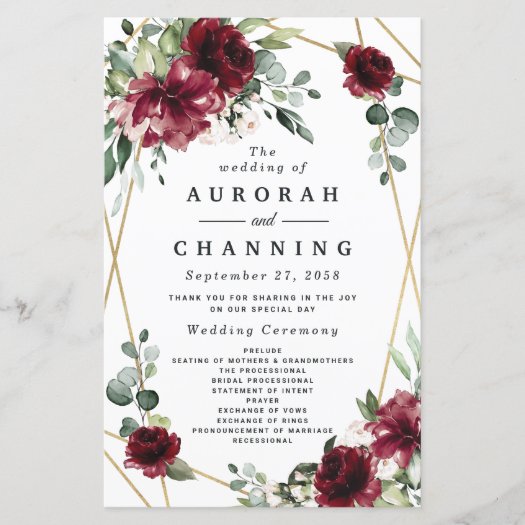 by rusticweddings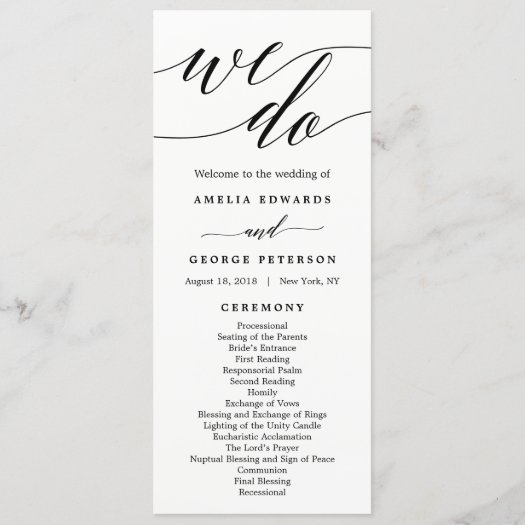 by berryberrysweetshop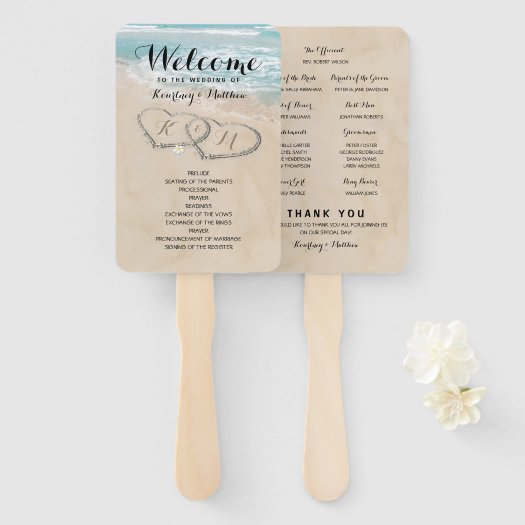 by special stationery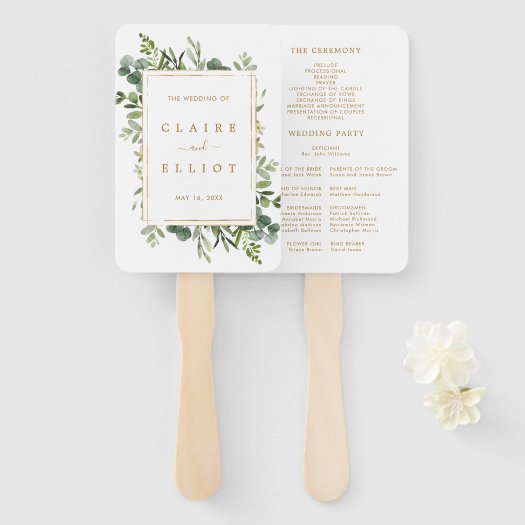 by cards by flora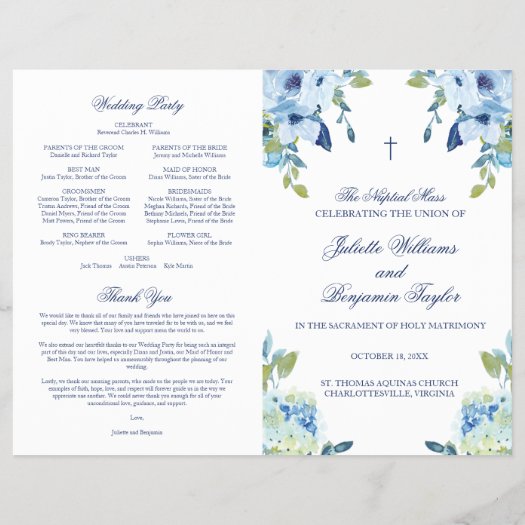 by alba marie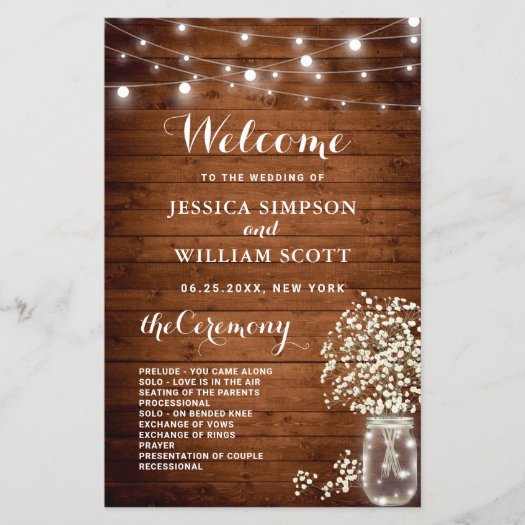 by elle design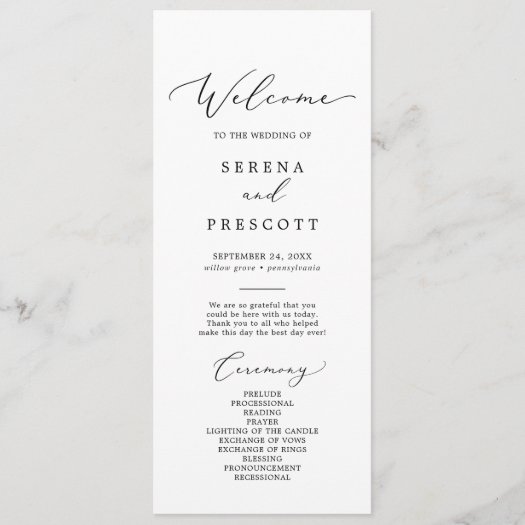 by fresh and yummy paperie
You can browse more designs here.
How Much Does It Cost to Print Wedding Programs?
We've seen some printing prices as low as $0.65 each — even lower i.e. $0.43 each, depending on the quantity you order. Larger order sizes get discounts applied. Try it here and choose larger quantities to see how the pricing structure changes based on volume.
Wedding Program Printing Near Me
If you need printing done immediately, head to your local print shop like Fedex/Kinkos. I've had great luck printing there, too, in-person. They're always so helpful and will assist if you're not sure on paper sizes for your programs. You can find printing near you here.
TL;DR
To recap:
• Get wedding programs printed online at Zazzle here
or
• Get them printed in-store at Fedex/Kinkos here
Hope it helps!
xo
Emma