Hi, loves! With an unlimited number of photos at your fingertips thanks to smartphones, it's more important than ever to get those pictures printed. So many of us (myself included!) have years worth of favorite pictures saved on a device, but the problem is, I never really look back on them as much as I should. Who has time to flip through them all? When you get a special picture taken, it's important to print it and have it framed or, better yet, convert the photo into a canvas painting, which we're talking about today!
For life's important moments and milestones, like getting engaged, your wedding day, the birth of a child, you shouldn't let those photos sit dormant on some flash drive or device. The most important pictures should be shared and now there's a better way to do it: with a painting.
When I checked out Portrait Flip, my first instinct was, "Is this a real painting?" You may have seen other sites like it where it appears to be a painting, but it's just a print or a duplicate copy of the photo made to look like an oil painting.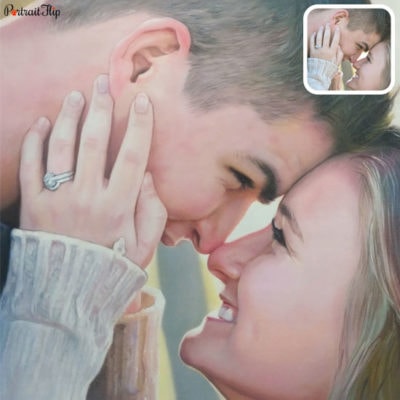 But these paintings from Portrait Flip are truly painted on canvas and made from any photo you upload to their site. It makes a great gift for yourself, turning the great proposal snapshot or first kiss as a married couple into a keepsake work of art.
This painting also makes a great gift for someone you know getting married, as you can get a gift card and they can upload the picture they like best and turn it into a canvas painting. This is a great way to buy a non-registry gift for a couple's shower or as a wedding present, maybe as an engagement keepsake to remember the special moment.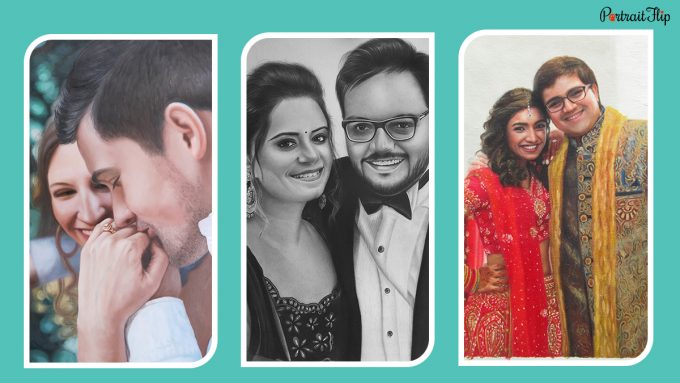 Here are some examples of real couples who turned their pictures into paintings to illustrate just how beautiful they look! You can have your picture turned into an oil or acrylic painting, charcoal, or watercolor. Take a look!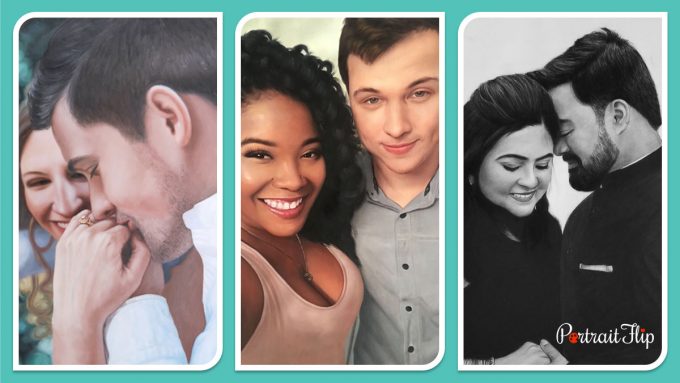 Aren't these lovely? You can browse their specific Wedding Portraits to get inspired to make your own. See how other couples transformed their favorite wedding pictures into works of art they can view and enjoy every day at home.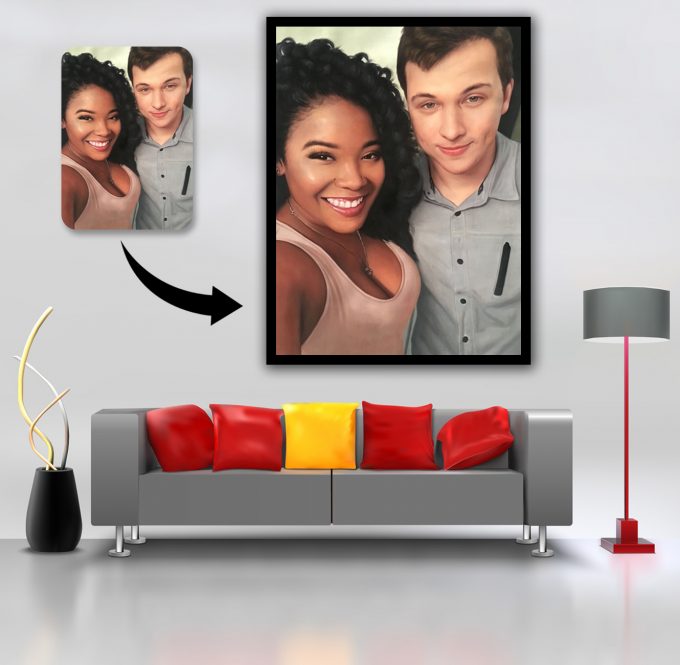 What do you think of this idea? Do you already have a photo in mind you'd like to turn into a painting? I have one of Andrew, me, and the kids when we went on a family vacation and it would be so special to have converted into wall art.
Let me know your thoughts in the comment box below!
Happy Planning!
xo
Emma
This is a sponsored post.