Are you looking for wood rings for the groom? You'll find five of them below! But first, make sure you're on the list!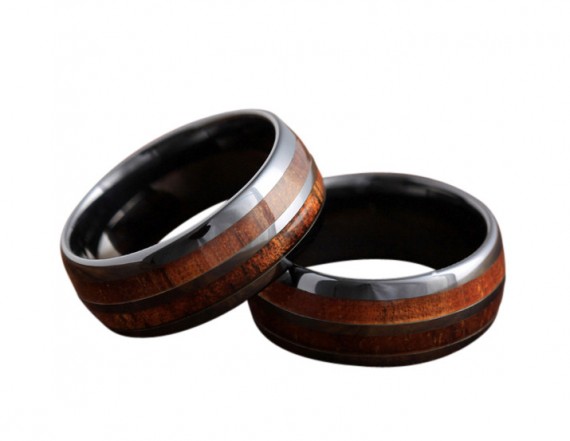 by northern royal
Are you looking for a beautifully crafted wedding ring for the groom? Perhaps a non-traditional ring or something more his style? Maybe you're planning a barn wedding or woodland wedding and love the look and feel of real wood? If you've answered yes then you'll love these wood rings from Northern Royal! They are handcrafted using 100% authentic natural woods — like koa wood, as one example — along with tungsten, ceramic, or titanium to last a lifetime. These aren't factory-made rings, either: Northern Royal is a husband and wife team based in Ann Arbor, Michigan (yay for fellow Michiganders!) who are passionate about providing the most unique wedding bands possible. These beautiful rings can be made for both men or women; however, we've handpicked our favorite men's rings to share today. Which one do you like best?
Wood Rings for the Groom
It was tough to pick our favorites, but here are five rings that really stood out to us from their shop. I especially love the look of #5.
1. Koa Wood Rings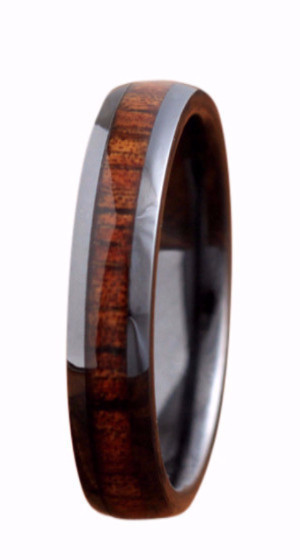 by northern royal
2. Titanium Wood Ring with Diamond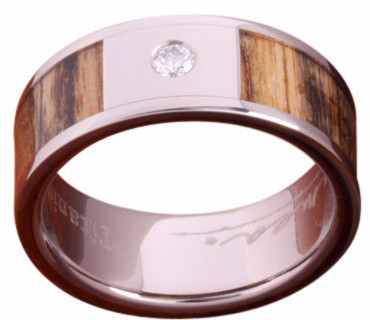 by northern royal
3. Solid Gold Wedding Ring with Natural Wood Inlay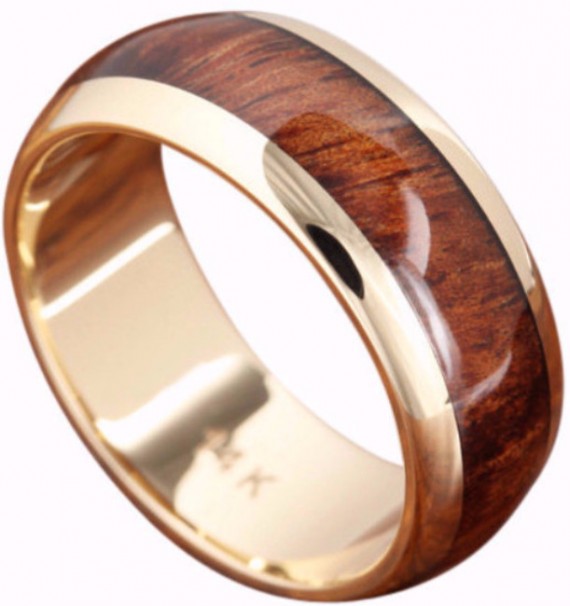 by northern royal
4. Black Marble Wood Wedding Ring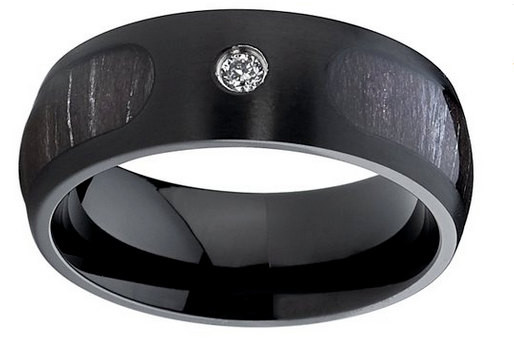 by northern royal
5. Barrel Ceramic Koa Wood Rings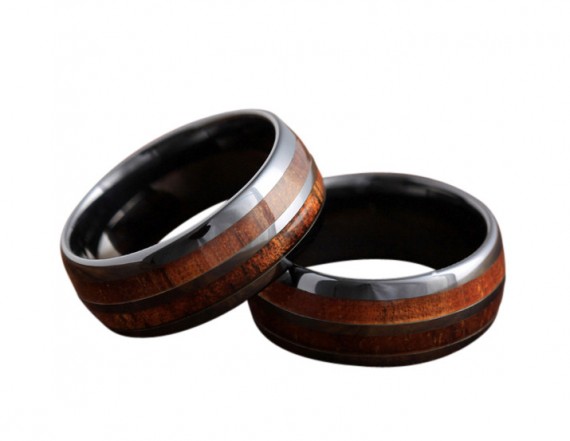 by northern royal
See More Wedding Rings
Do you like what you see here? There are even more wood rings (along with tungsten and titanium, too!) over at Northern Royal. Look at their collection of wood rings for brides, too — they're incredible!
We hope you enjoyed this feature! Be sure to stop by again soon or subscribe for the latest.
xo
-E.
P.S. Do you like wood rings as an alternative to traditional metal? Let us know in the comments section below. We'd love to hear from you.
P.S.S. Want to see more alternative wedding rings? See: 21 Alternative Wedding Bands for Men
P.S.S.S. For women, see: 19 Most Beautiful Raw Stone Engagement Rings — Under $100. You'll LOVE what we found there.