Are you wondering where to buy little white dresses for upcoming bridal events, like your engagement party, shower, or rehearsal dinner? You've come to the right place! Bride-to-be, Gina, wrote us with this question:
"Hi Emmaline Bride, I am looking to buy a white dress for my wedding shower and rehearsal. Do you have any suggestions on where to buy short white dresses? My shower takes place in June and my wedding rehearsal is in August. I'm looking for a white dress under $200. Thank you for your help!"
Where to Buy Little White Dresses
Hi Gina! Thanks for writing. To buy little white dresses, you'll want to look online or in store at your local wedding dress shop. However, you may spend wayyy more going to a bridal shop, so looking online is probably your best bet, especially under $200, and you'll find the latest styles and trends.
We dug a little deeper into our favorite online stores and found a plethora of gorgeous little white dresses at BHLDN as one resource. I love how you can see reviews on their website and they have plenty of little white dresses in different styles, price points, and sizes.

To inspire you, here are a few of our favorite little white dresses to choose from; feel free to see the entire collection here for more ideas.
Short White Dress for the Bride
1. PROMENADE DRESS IN IVORY, $190
By Aidan Mattox.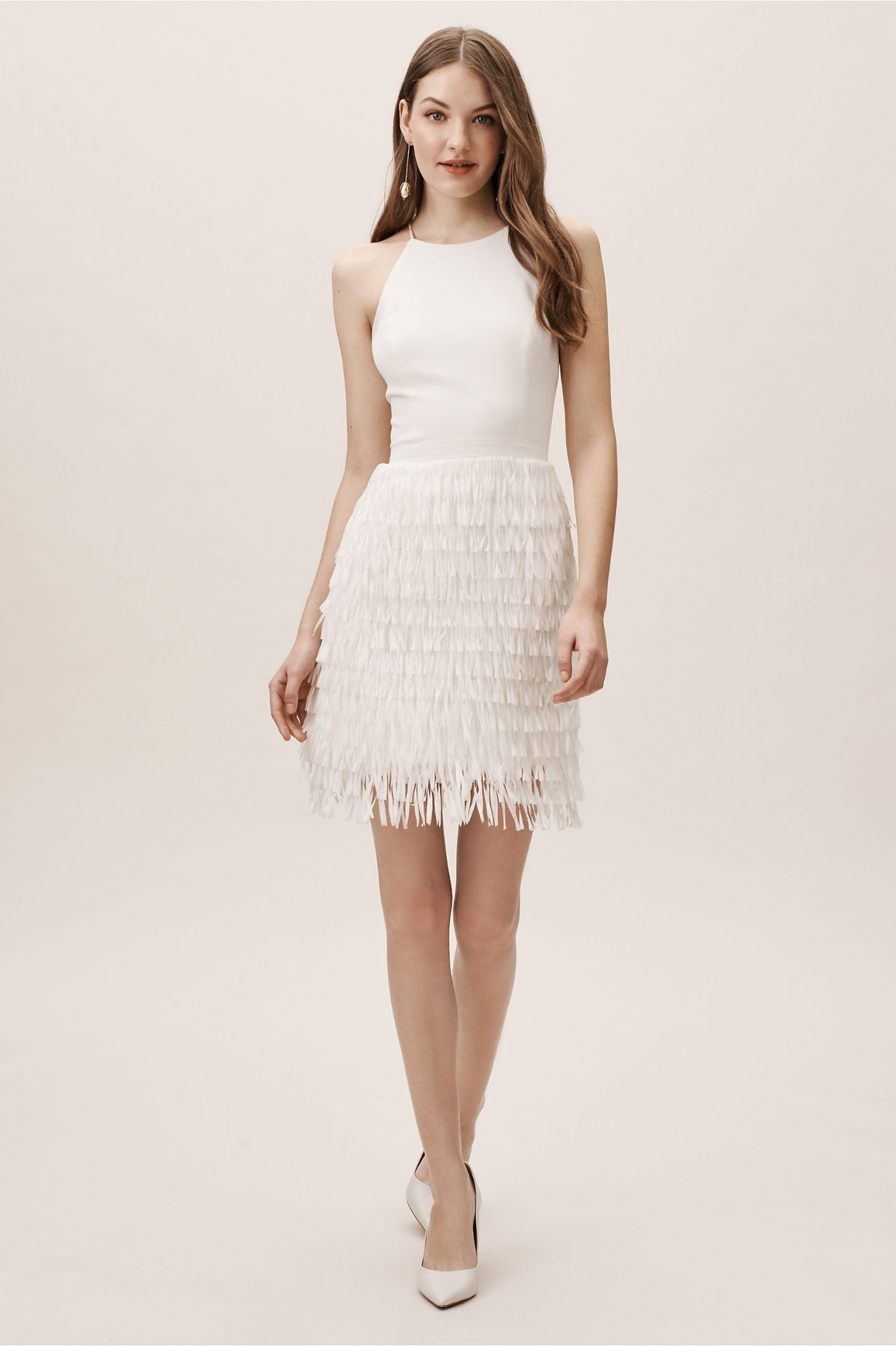 via here
2. BELDEN DRESS IN IVORY, $180
By BHLDN.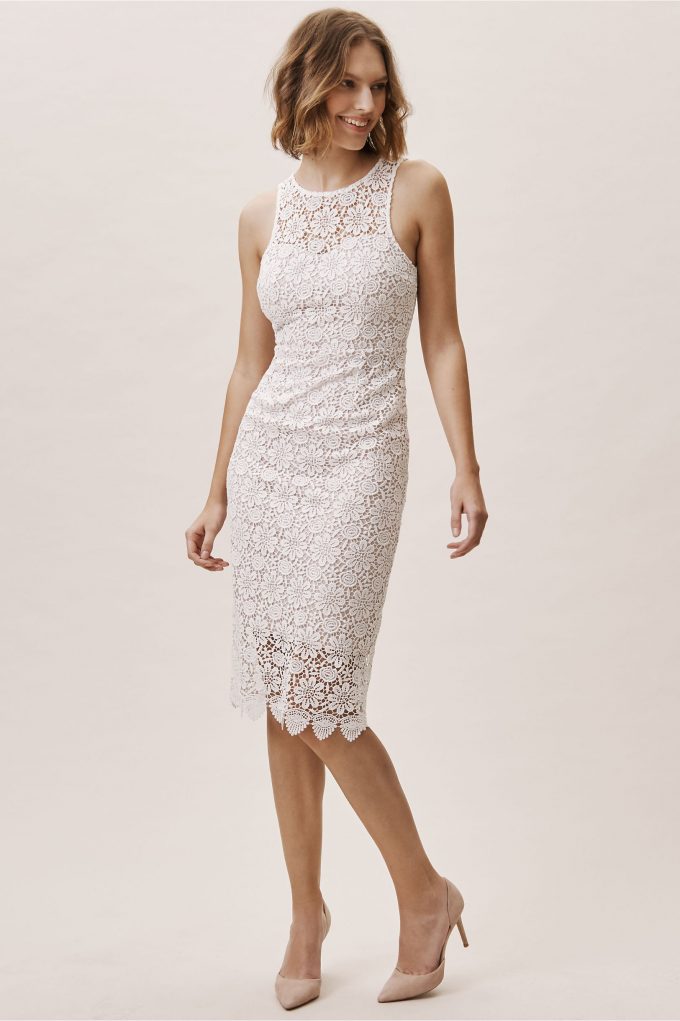 via here
3. ALICIA DRESS, $198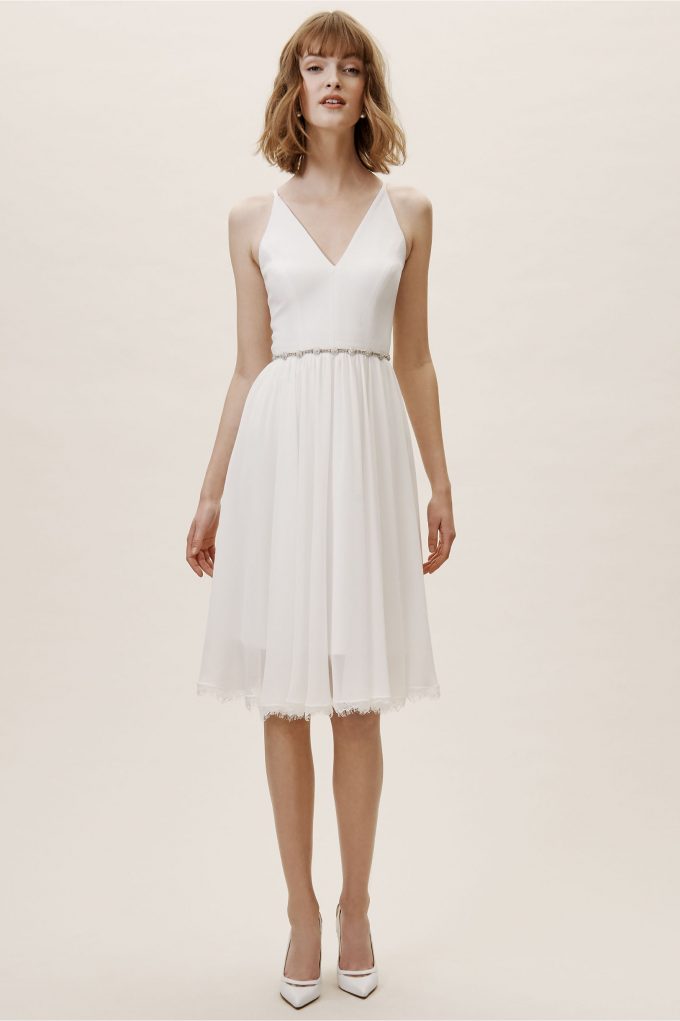 via here
4. ANTHEM DRESS WITH FEATHERED SKIRT, $198
By BHLDN.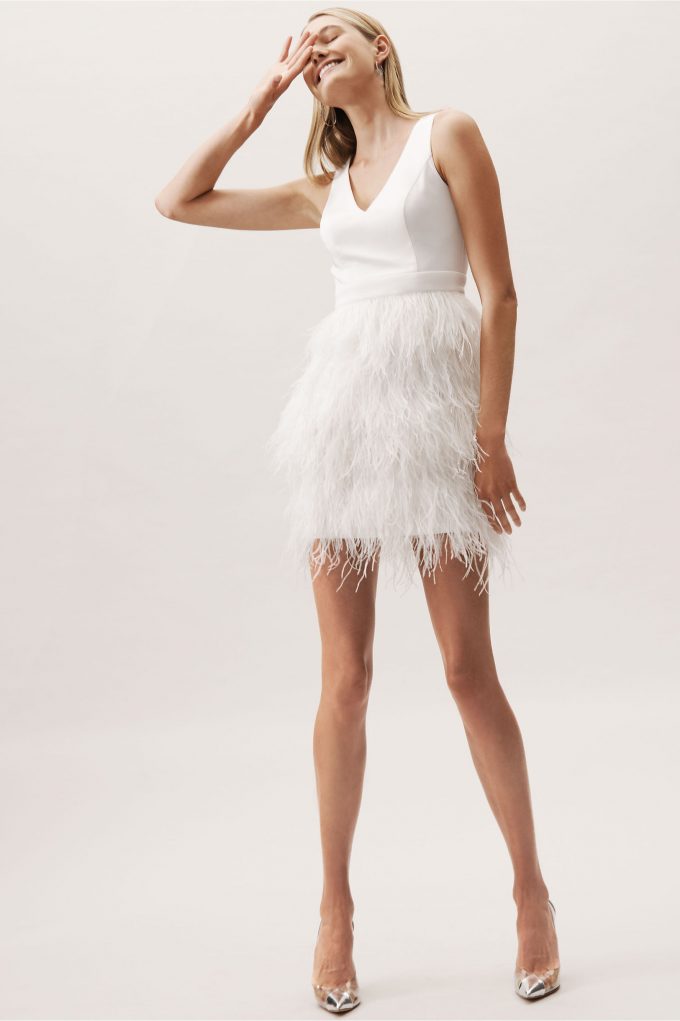 via here
5. FLORAL IVORY DRESS FOR THE BRIDE, $229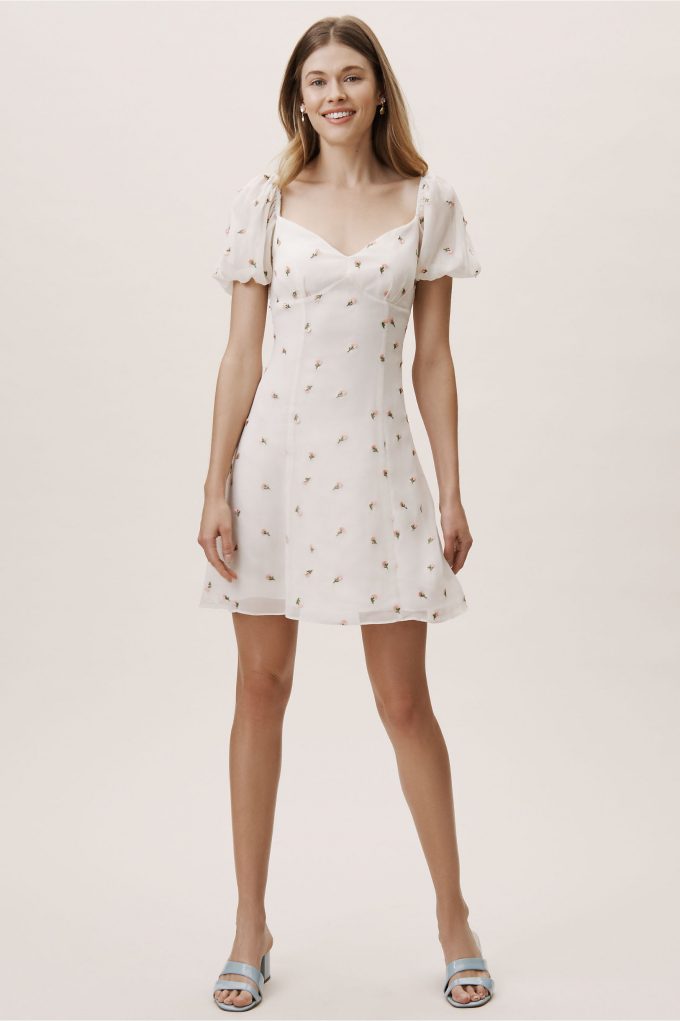 via here
► Like what you see here? View the entire collection of little white dresses here!
Hope it helps! I love that feathered dress… such a fun dress! I could see it as a grand exit dress at your reception, too. :) Have a question for us? Just Ask Emmaline and we'll swoop in to help!
Happy Planning!
xo
Emma