If you're planning a wine country wedding, you'll love these themed invitations from Sparkvites! Subscribe now for the latest to your inbox!
Ah, do we love the custom wedding stationery from Sparkvites! Each design they create is truly a one-of-a-kind work of art. What I especially love about this particular design — in addition to how it ties in a wine themed wedding, one of my favorite themes — is how they integrated so many fun details of the wedding weekend into the artwork. They included a comprehensive timeline map and locations of the ceremony and reception for guests, going above and beyond with information on the wine tasting and biking events taking place during the weekend.
Wine Country Wedding Invitations
Let's hear it directly from one of the designers of Sparkvites… take it away, Irene!
"We're super excited to share this custom wedding stationery suite! We loved working with the couple, Annie and Will, on this invite for their September wedding in wine country. The map and timeline were even fun to research as the photos of the location are gorgeous. The suite includes a folded invitation, timeline map of fun locations for their guests on the inside, and an information card and Sonoma map on the other side, finished with a gold foil stamp, making it an all-in-one piece. Annie wanted their guests to get a detailed picture of the weekend's events with the custom illustrated timeline. The weekend will be packed with events including wine tasting and biking along the river and will end with a romantic ceremony and more wine at their reception."
This wine wedding invitation features illustrated details and hand painted watercolor highlights with a pretty gold foil stamp on the front. The invitation is then folded and tied with a tag and metallic gold twine before going in the printed envelope. The paper on this suite is a smooth ivory card stock to help give it a rustic/romantic feel.
Check out the photos of the wine country wedding invitations below.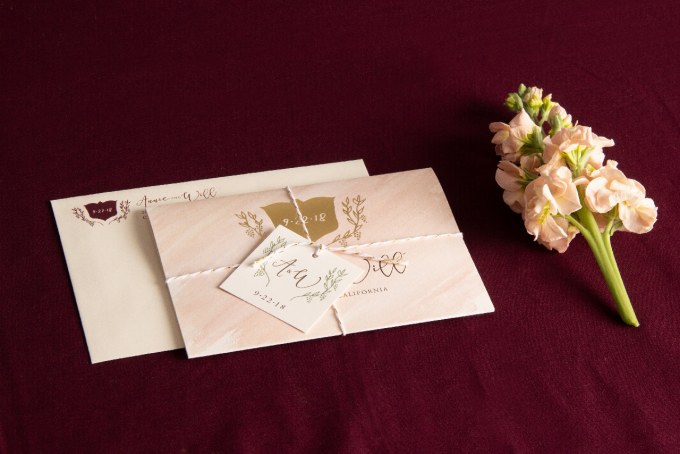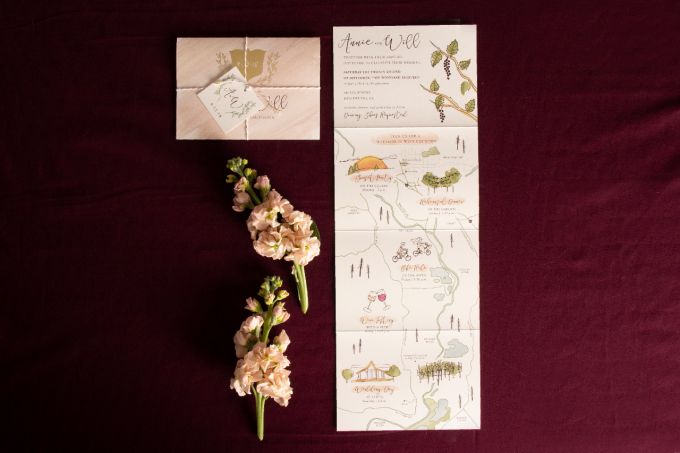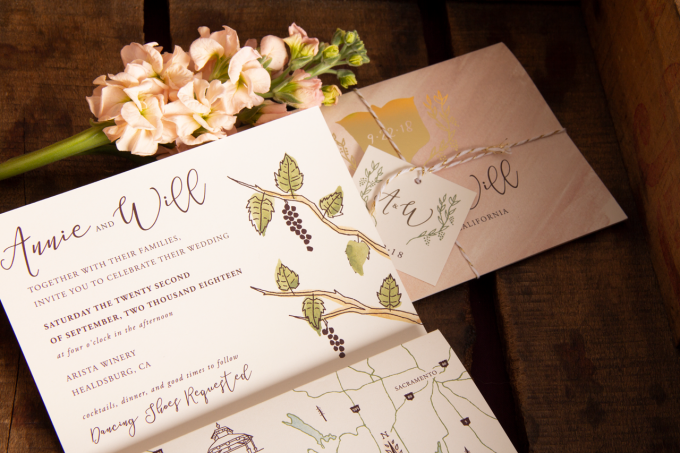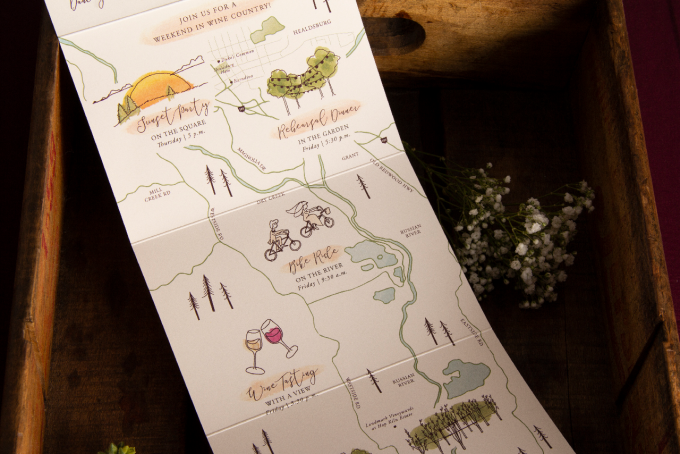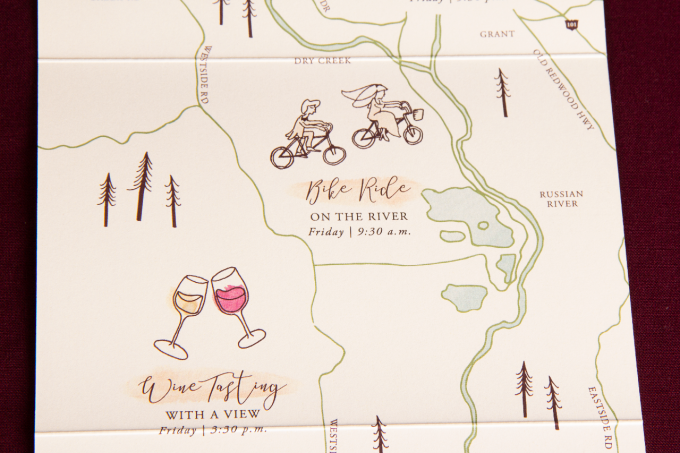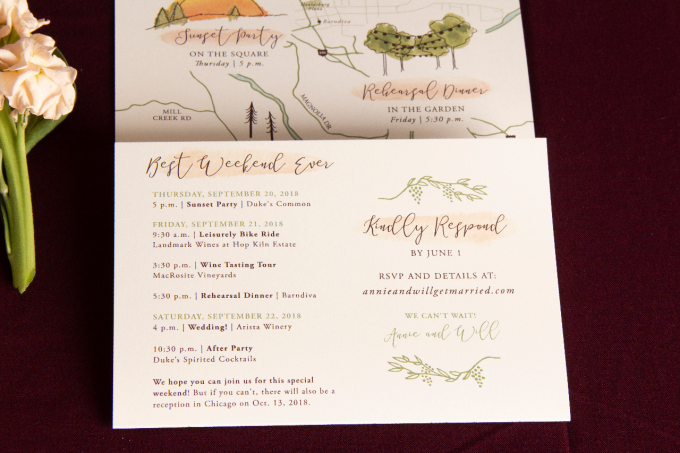 Get wine themed invites here!
Love this look? Want similar wine country wedding invitations of your very own? Prefer another look? Get in touch with Irene and Blake at here and get the process going. They're awesome to work with, so I know you're in great hands. :)
Happy Planning!
xo
Emma