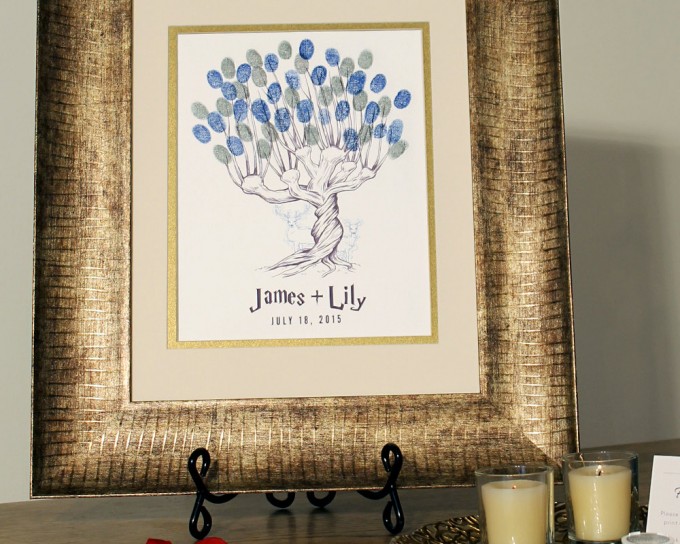 by arcadia artistry
If you've been following us for awhile, you know we love us some Harry Potter wedding inspiration! Our latest HP obsession? This Harry Potter guest book print! We spotted it at Arcadia Artistry, maker of awesome thumbprint guest book prints. Wait until you see the additional pieces to go with it!
Harry Potter Guest Book
This fingerprint tree guest book (where you add a fingerprint to the tree as a 'leaf' rather than a classic signature inside a book) will add a personal touch to your big day. If you're planning a Harry Potter themed wedding, it will fit in perfectly. If your wedding theme is something else, we still think you should show off your love for Harry Potter with this adorable print. This print features a Harry Potter Whomping Willow along with Lily and James' patronuses (which can be turned into a custom patronus instead — just ask!)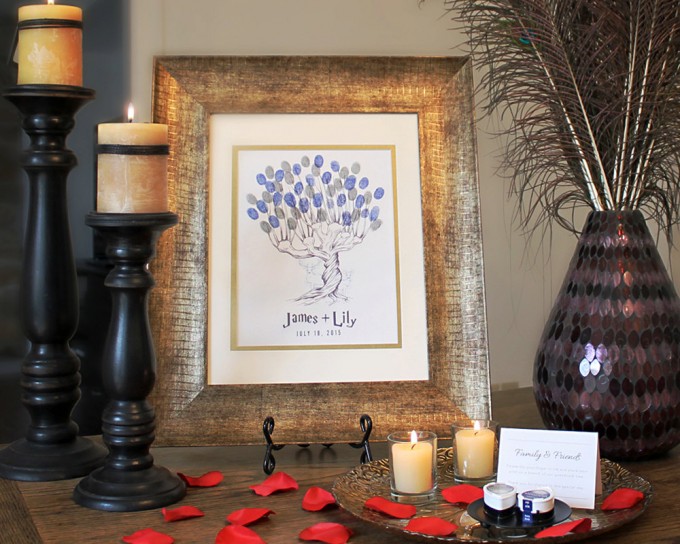 by arcadia artistry
This Harry Potter guest book is printed on high quality artist paper and includes a free fade-resistant ink pad (in your choice of color). Here are the ink pad colors available: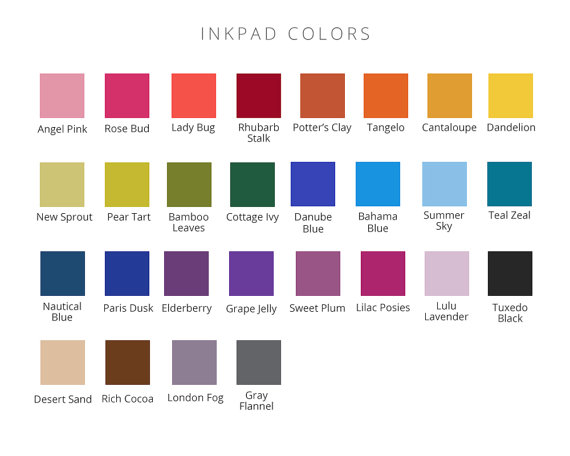 by arcadia artistry
After the wedding, frame the print and display it in your home as charming art work.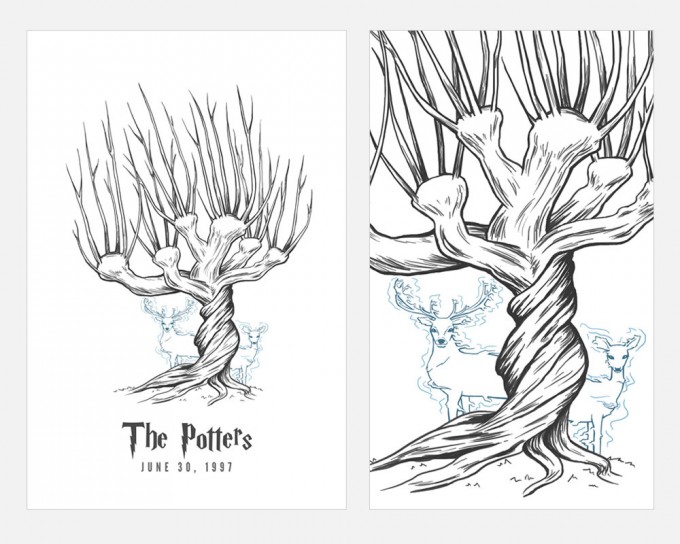 by arcadia artistry
Don't forget these additional details! You'll want a sign to draw attention to the guest book:
Guest Book Sign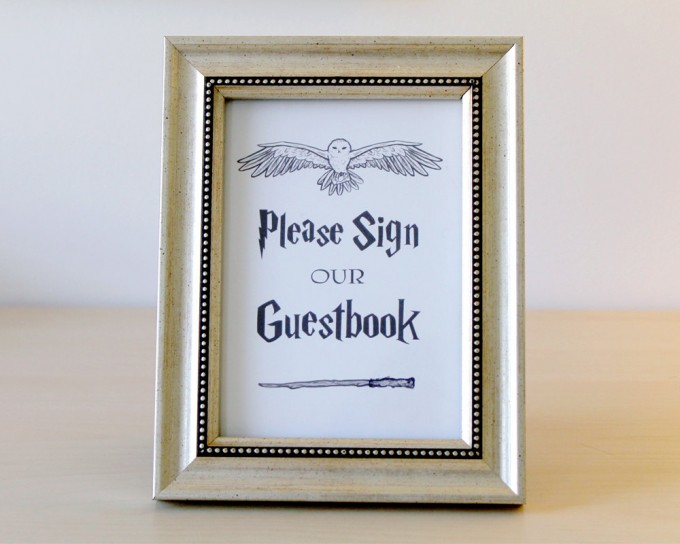 by arcadia artistry
… and a sign of instructions so guests know how to add their print and name.
Guest Book Instructions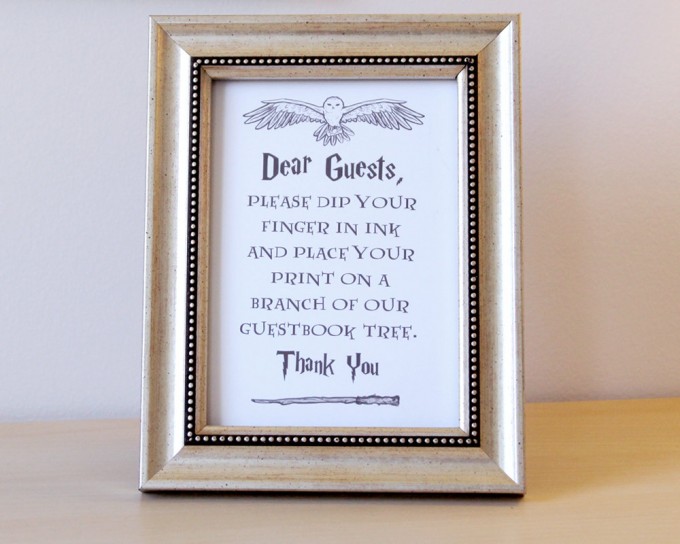 by arcadia artistry
Don't forget to get your ink pads (available from here)! We also recommend a pack of towelette wipes — something like this — and a small basket for guests to discard them. It will keep their hands ink-free. :)
xo
-E.